Progressive profiling is a technic that allows to collect contact's information step by step. This avoid to have long form that could bother contacts. Your form will be short so it will be better to increase your conversion rate.
With progressive profiling, you can qualify gradually but surely your leads. A contact will submit a form with some data, then he could be ask to submit this same form another time with new informations.
With Webmecanik Automation, you can easily use progressive profiling to collect information over a period of time.
How to use progressive profiling with Webmecanik Automation ?
Let's take an example:
Contact submit a first time your form with these data : email, first name and last name,
Then he submits a second time the same form but this time, we only ask him his company,
Finally, he submits a third time but we ask him his contact's details.
Let's start:
Go on the "Form" section and create or edit a form.
Add your different fields. In our example, we'll add email, first name, last name, company, address, zipcode and city.
As we said previously, the first submission will be useful to get his email, first name and last name.
In each of these fields, go on the "Behavior" tab and set options like below.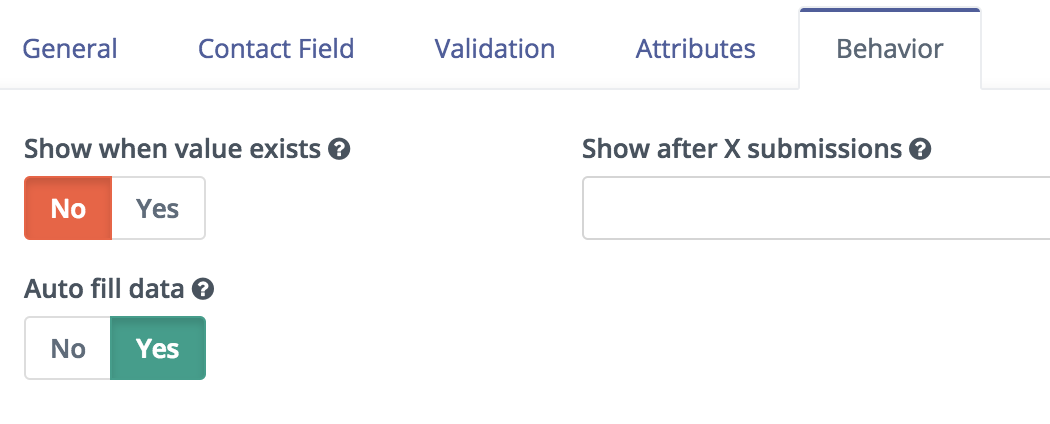 Show when value exists: click on NO. It means this field won't display if the value of the contact is known in the database.
Auto fill data: click on YES. This allow to automatically fill this fields by the value of the contact (if it is know in the database). As we decide to not show value when exists, the data will automatically be filled but won't be displayed on the form. But it will be sent for the form results for a better visibility of the results.
Once these 3 fields set, go to the company field (in our example). We'd like to ask the company of the contact for the second submission.
Go the "Behavior" tab of this field, do the same settings as the previously fields but this you will need to add "1" in "Show after X submissions". This option allow the form to display a field after a certain amount of form submission. In our example, we want to collect this data after a 1st submission.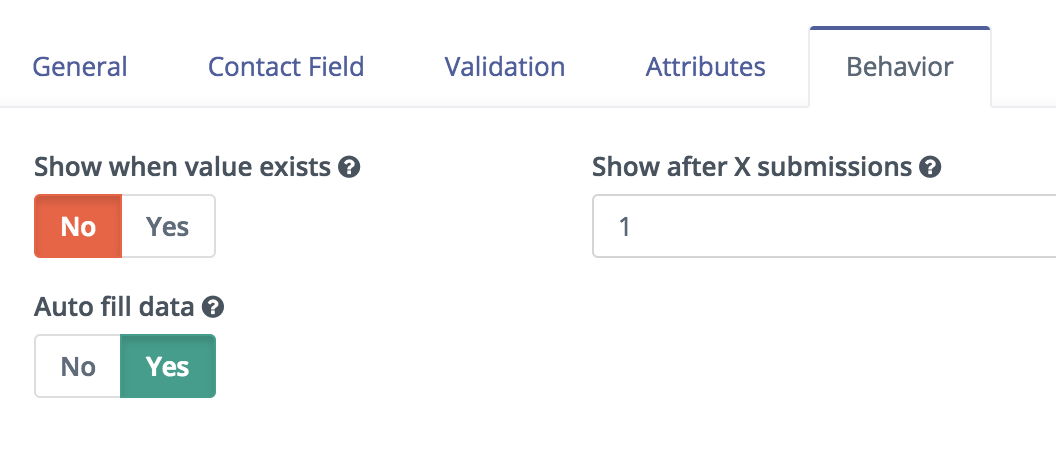 Finally, lets set the last 3 fields in which are address, zipcode and city in our example.
Same settings but this time it will be after 2 submissions.

WARNING : progressive profiling have limits. It won't work if you embed your form as static HTML. It will work at form preview, form public page, form embedded via JS or form embedded via iframe.
Also, contacts have to be on the same session (same cookie) to be identify otherwise he is not, it cannot work.
Let's check our example
The form is integrated on a Automation landing page.
I go for the first time on the landing page.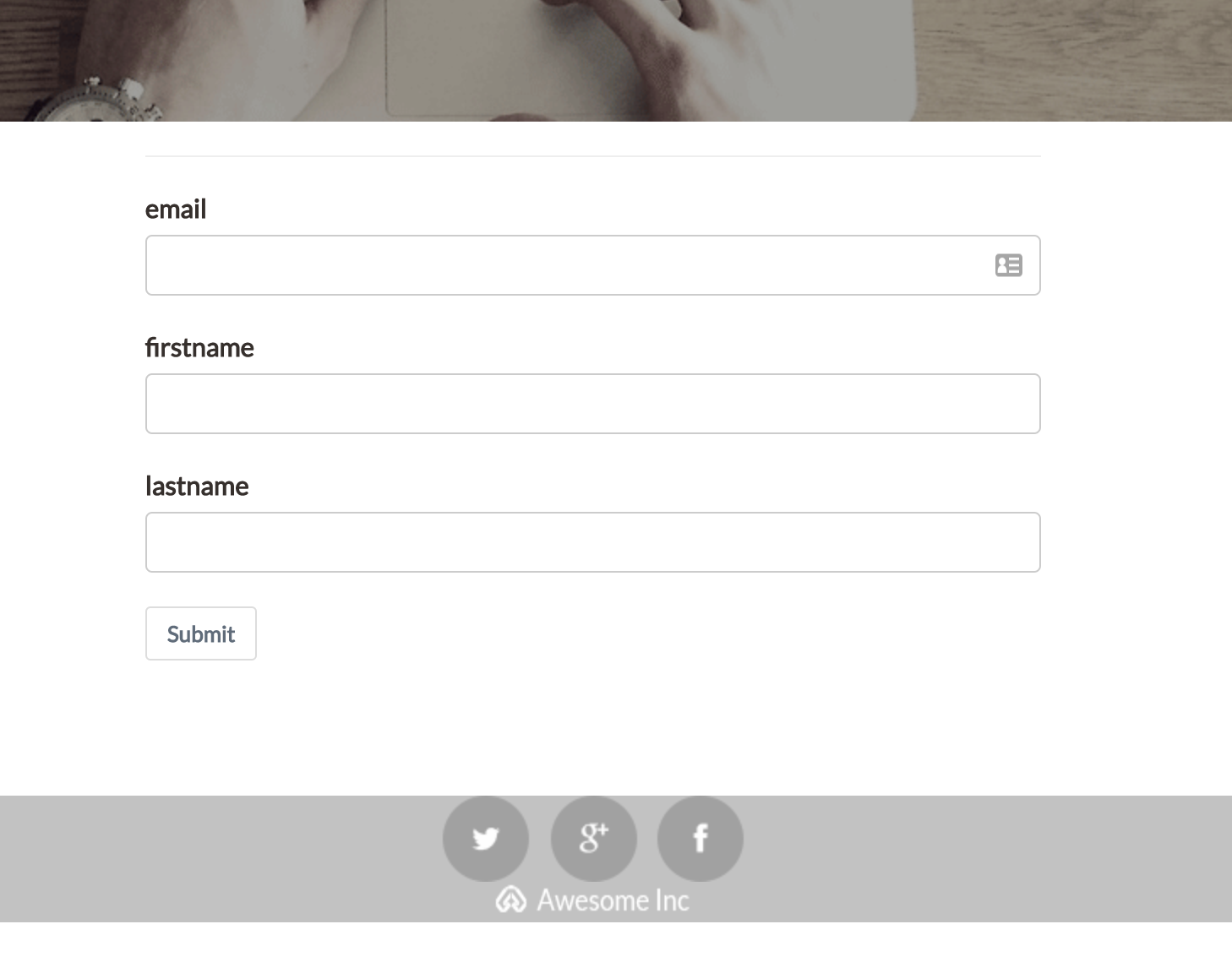 I can see the first 3 fields. I fill it and submit.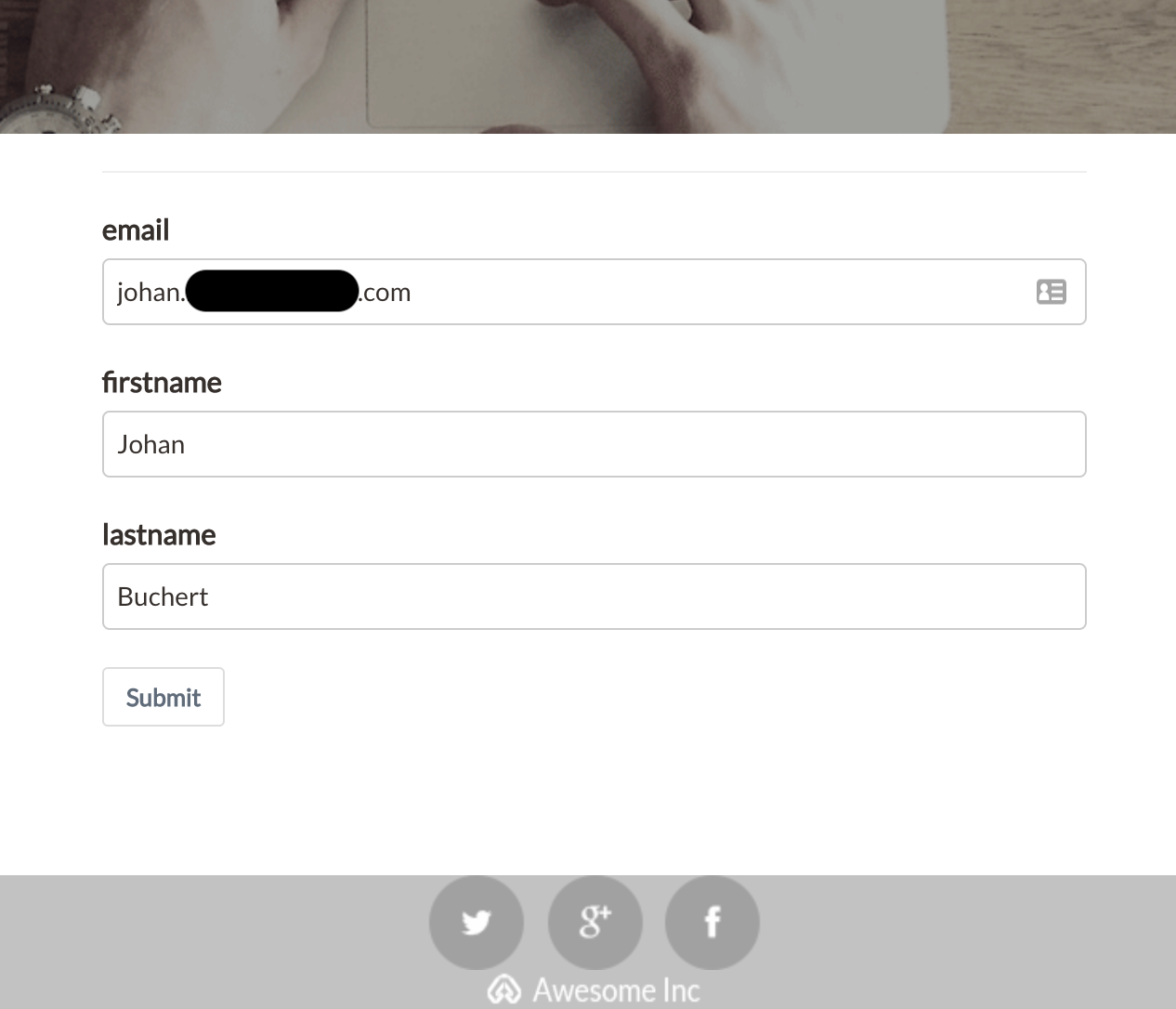 I go back a second time on the form.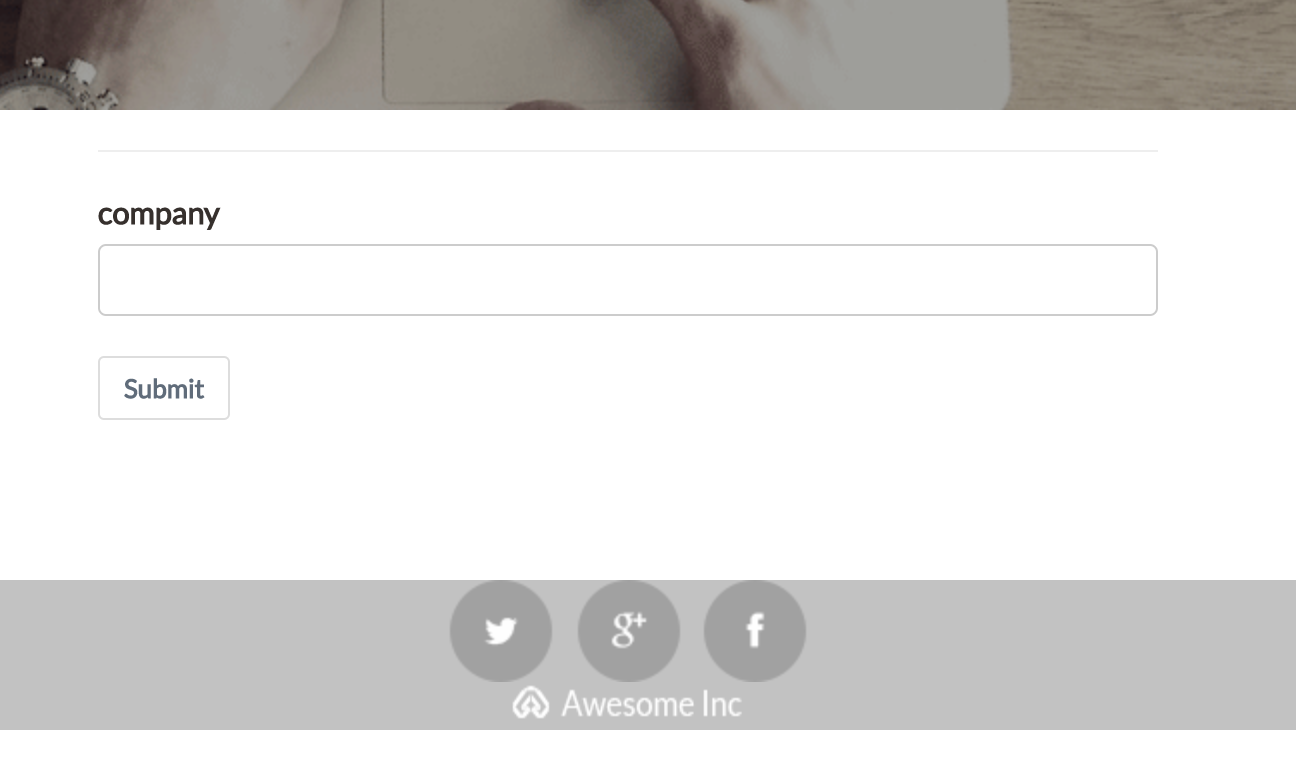 This time, only the company field is asking. This is what we set. So I submit it a second time and go back again on the landing page.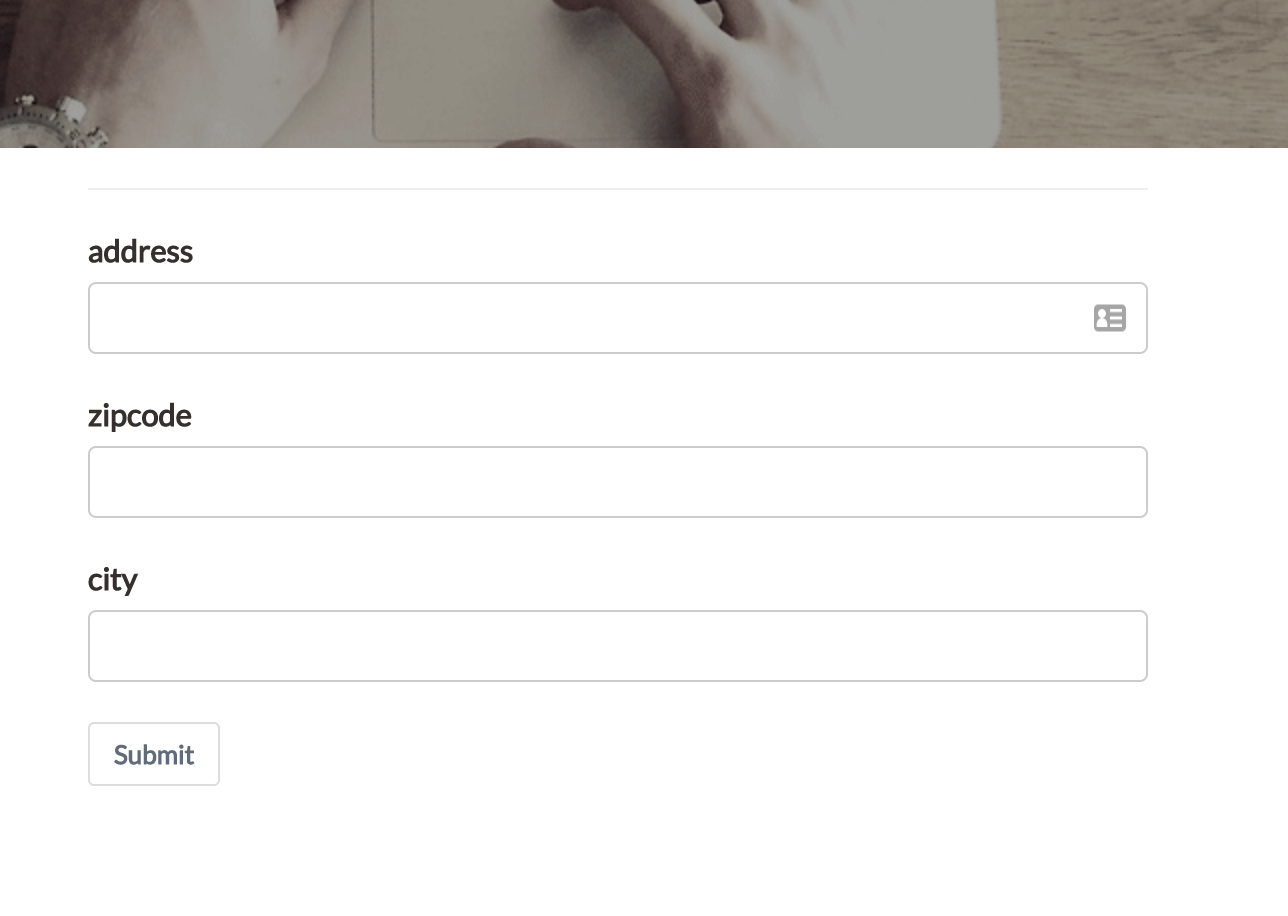 Here above is the last step.
Thanks to the auto fill data, we can see values that we did not fill for the second and third time to get a better visibility in the form results.