If you don't want to implement a preference center, you can choose to implement a simple unsubscribe page.
Choose your unsubscribe page theme
In the configuration of your Webmecanik Automation account > Theme settings, choose the theme you want to apply to the unsubscribe page.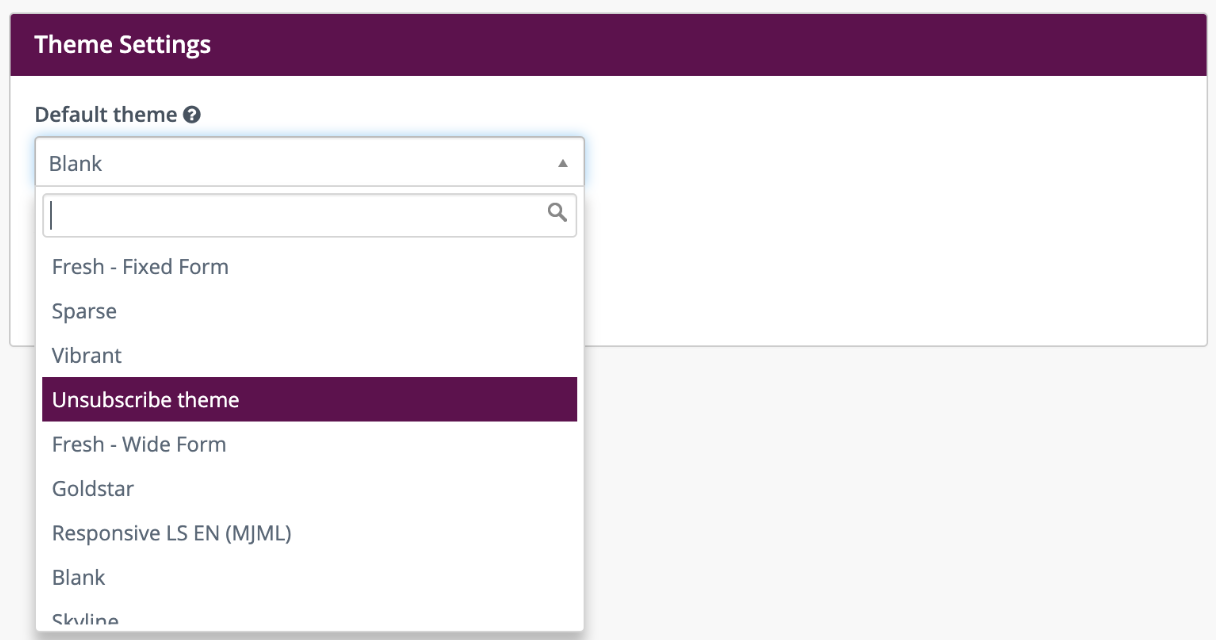 Create your own unsubscribe page theme
This requires basic HTML and CSS skills. Call on a web developer or your agency to help you if necessary.
Theme ZIP Structure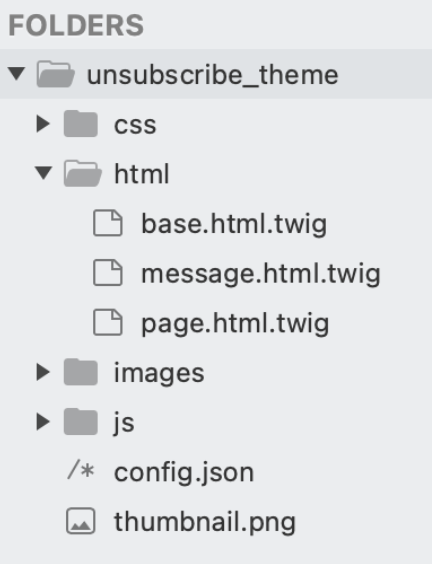 To make the theme available in your theme manager, you must import it in ZIP format with the structure below.
Page Styling
To style the unsubscribe page according to your expectations, it should be noted that it is composed of the base.html.twig file which itself includes the message.html.twig file.
These are the two elements to style to achieve your page rendering goal.
Here is a sample theme, download it, adapt it to your business and import it to your account!