Register your application on Zoho CRM
From now, before you can autorize the plugin and synchronize the two softare, you have to register an application with Zoho CRM API.
To do that, go on https://accounts.zoho.eu/developerconsole

Choose "Server-based Applications" :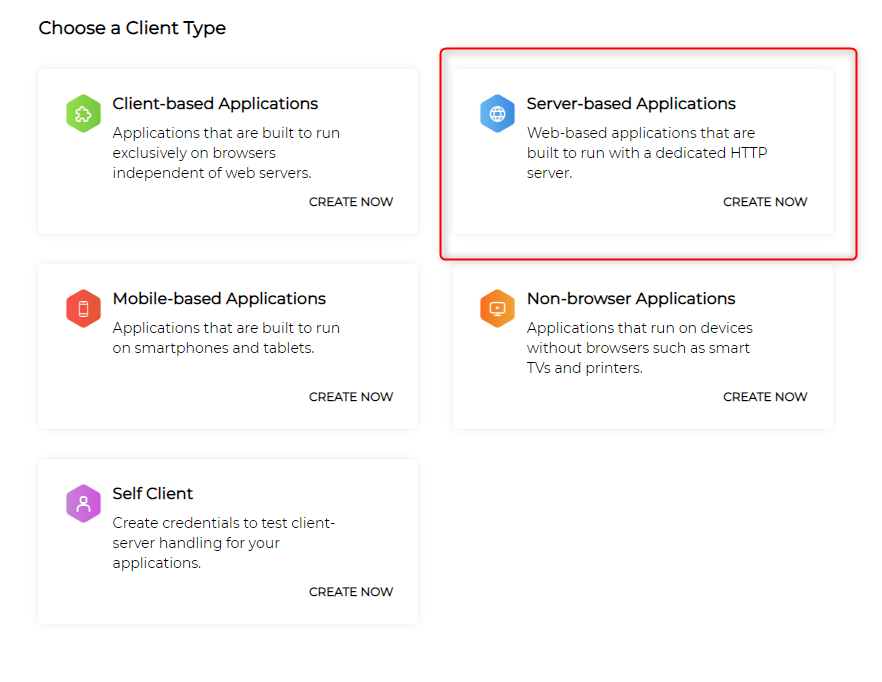 fill the following fields:

Client Name - The application name in Zoho

Homepage URL - url of your website, enter your Webmecanik instance url

Authorized Redirect URIs -Enter the call back url provide in the Zoho plugin in Webmecanik Automation

Clic on Create.

Client ID and Client Secret :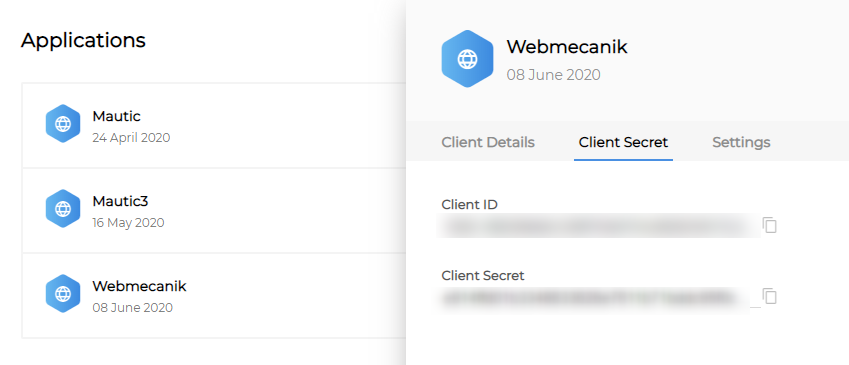 Copy your Client ID and your Client Secret in the plugin, choose the Zoho servers location (US by default) and clic on Autorize application
Your synchronization is now active, you can now map you contacts and company fields to make the transfer effective.