To create your access to Webmecanik Academy, your e-learning platform, login your myWebmecanik account on https://my.webmecanik.com
In the portal dashboard, click on the white cross in the large blue Academy insert.

Here you can add the users to whom you want to create personal access to the learning platform. To do this, select one user in the "Add a registered user" drop-down menu, then click on the "Add" button.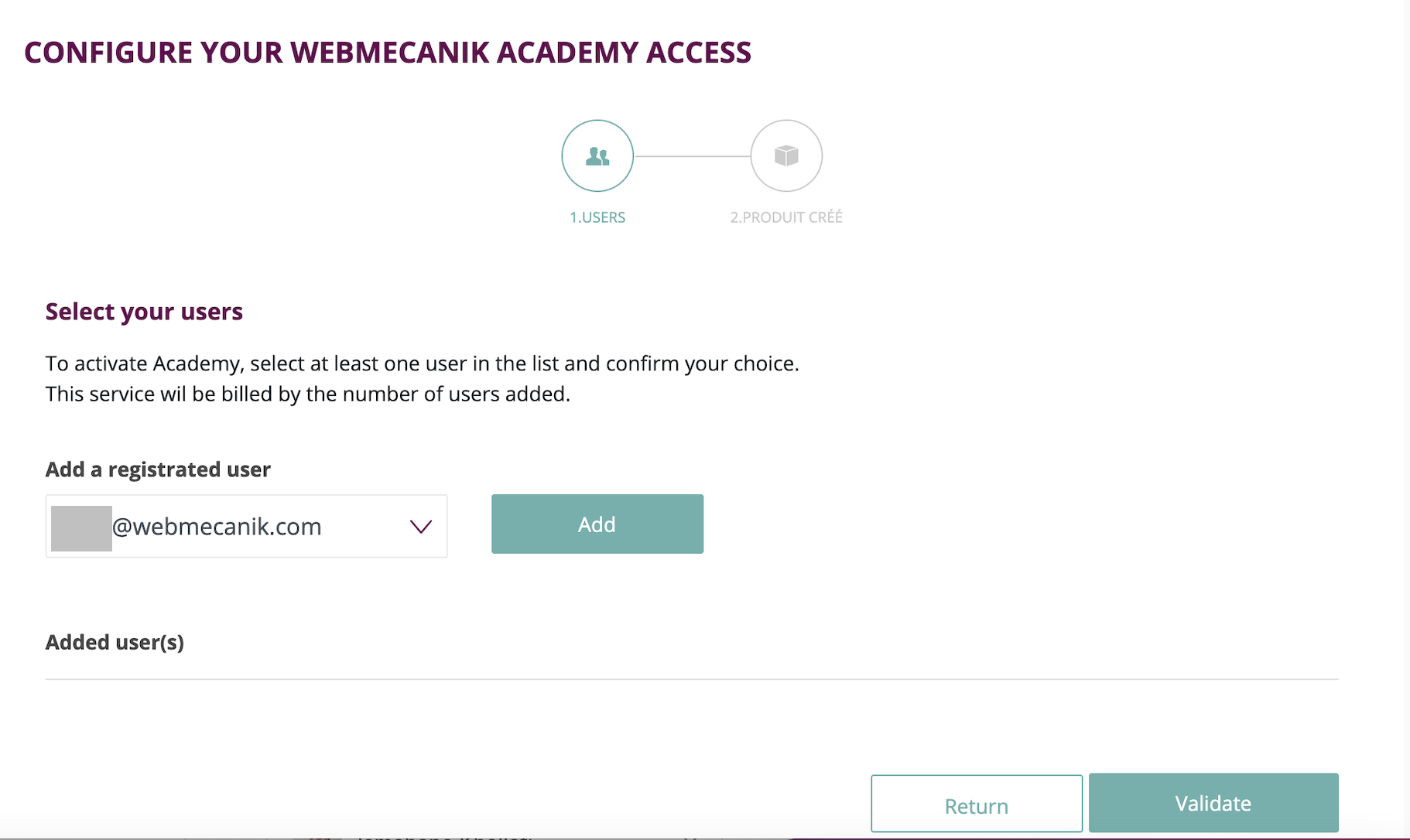 Finally, press the "Validate" button to open access to the Webmecanik Academy account to these selected users. A confirmation message will be displayed, click on "Validate" to accept the Terms of Service.
Your Webmecanik Academy account is now available to users.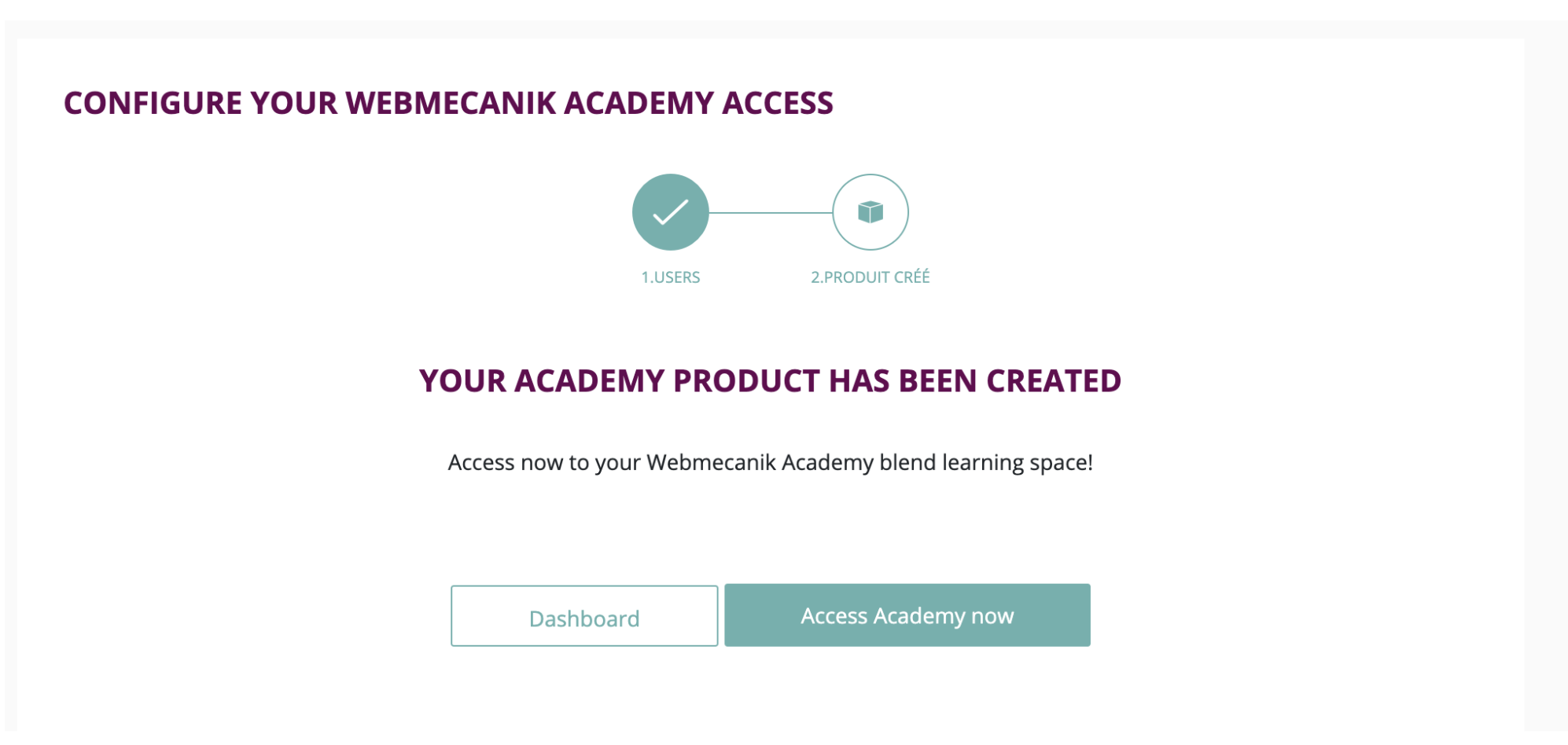 To enable new user access, you must first contact your account manager to prepare for this access. You can then proceed with this activation from the Company Profile > Product > Academy Accounts > User Access page.