Variants
The email builder allows you to create "variants" of the same block.
For example to present different elements to your prospects, your contacts, or the members of your company.
To create a variant, select a "Text", "Image" or "Button" block.
Note : the variants are only available for text block at the moment, it will be soon for other blocks
In the style edition which opens on the left, the "Variants" window is visible at the very bottom.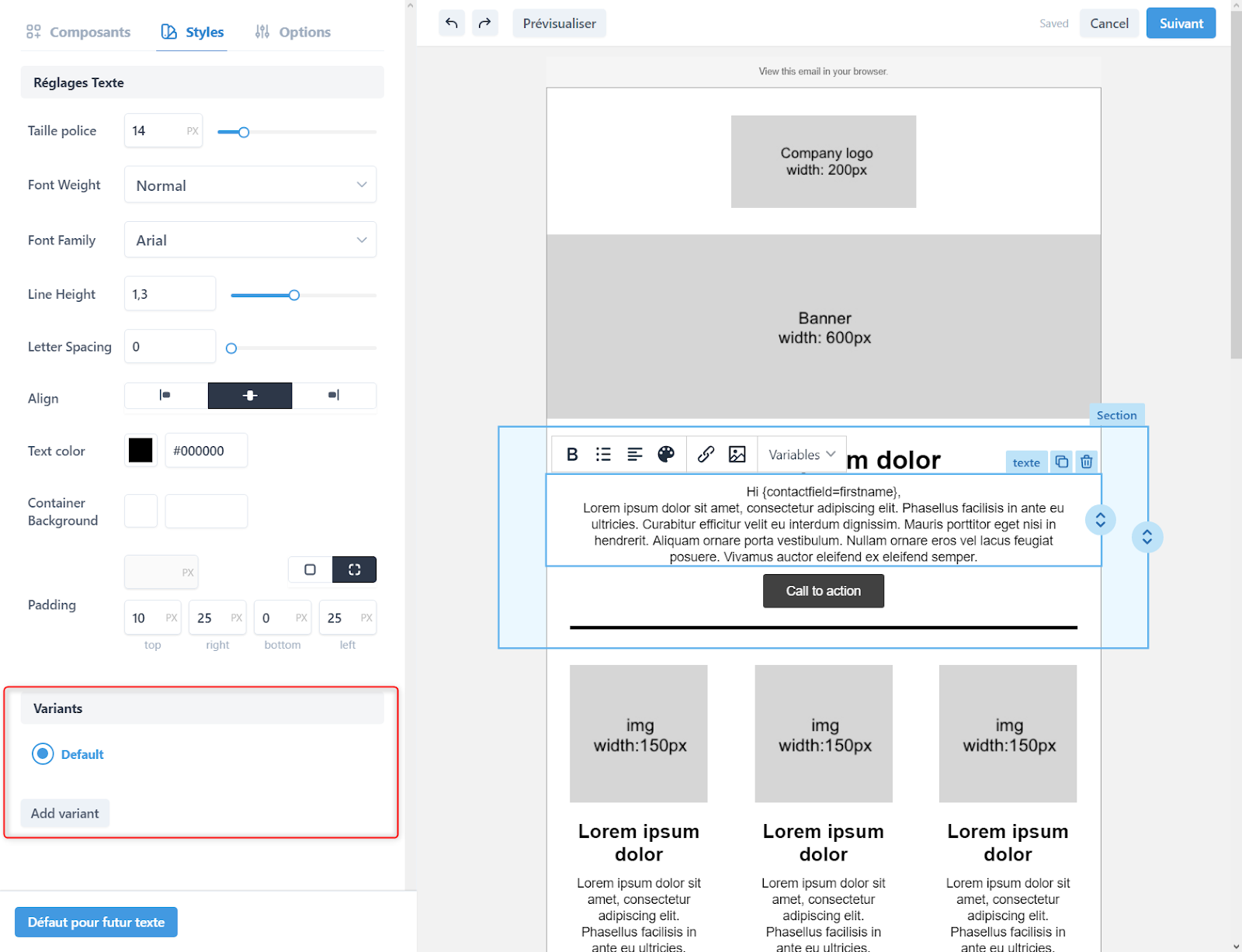 Without variants, you modify a "Default" version which will be visible to all the recipients of the email.
To add a variant only visible to certain recipients, click on "Add variant".
Give your variant a name (eg "Customer"). You will now choose the conditions that will make your variant appear instead of your default version.
+ Rule: Allows you to add a rule. For example "Customer = Yes". If you add multiple rules, they will work as an "AND" operator.
+ Group: Allows you to add a new group of rules. If you add a new group, it will work as an "OR" operator.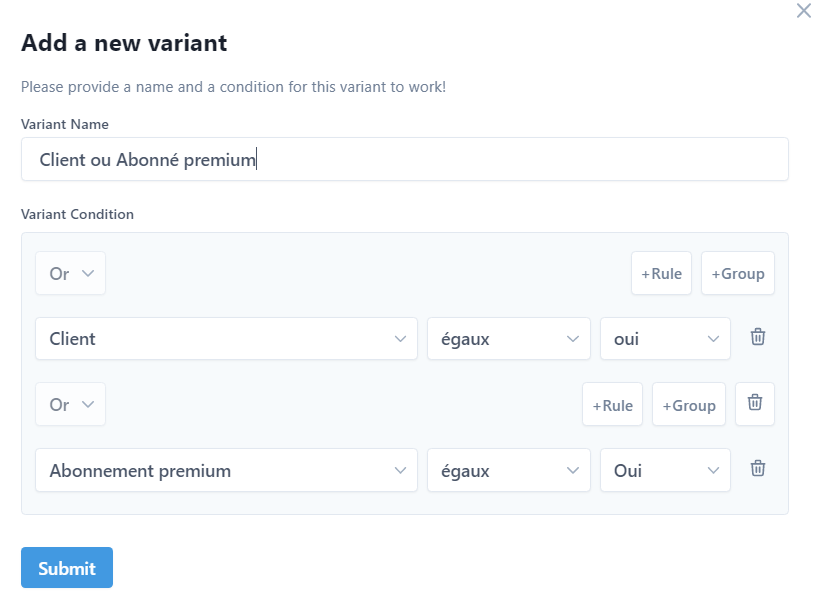 To see the "Customer or premium subscriber" variant, a contact must have the "Customer" field equal to "Yes", OR the "Premium subscription" field equal to Yes.
All you have to do is click on "Submit" to save the variant.
To modify the content of the variant, all you have to do is select it (via the checkbox) and modify its content / style in the editor, on the right side of your screen.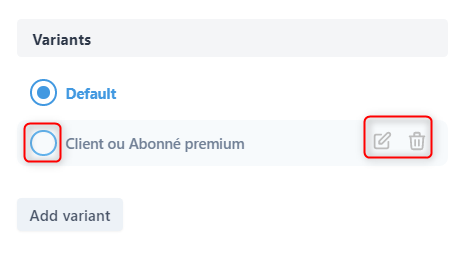 To change the conditions, use the pencil symbol, and to delete it, the trash can symbol.