Like in segments (see article), it's possible to use "relative" filters on date fields in campaign actions.
Ces filtres relatifs vous permettent par exemple d'enregistrer la date du jour dans un champ date ou encore de déclencher une action 1 semaine après la date enregistré dans un champ.
Those relative filters allows you to record data like date of the day or to trigger an action 1 week after the record date in the field.
Let's take an example : You want to record the date of the day in a dedicated field after a form submission.
You send your contact in a segment after the form submission and create a custom field "submission date".

Then you can build a campaign from the segment.

Add a "update contact" action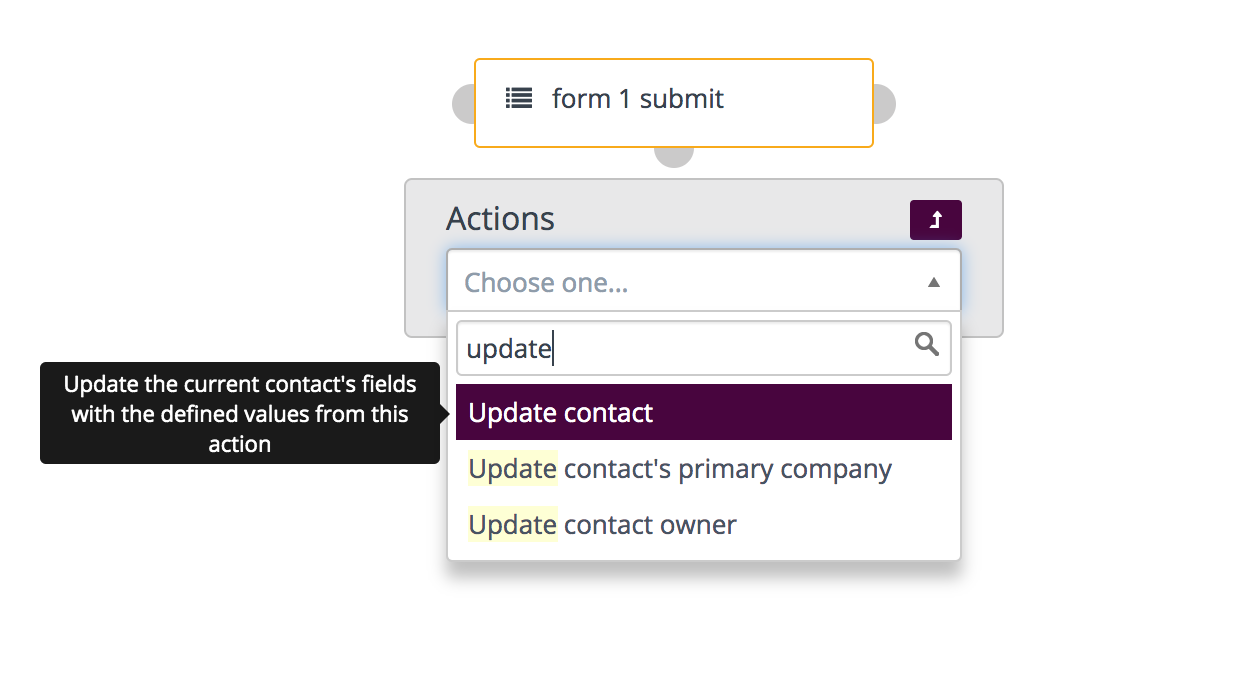 Select the "submission date" field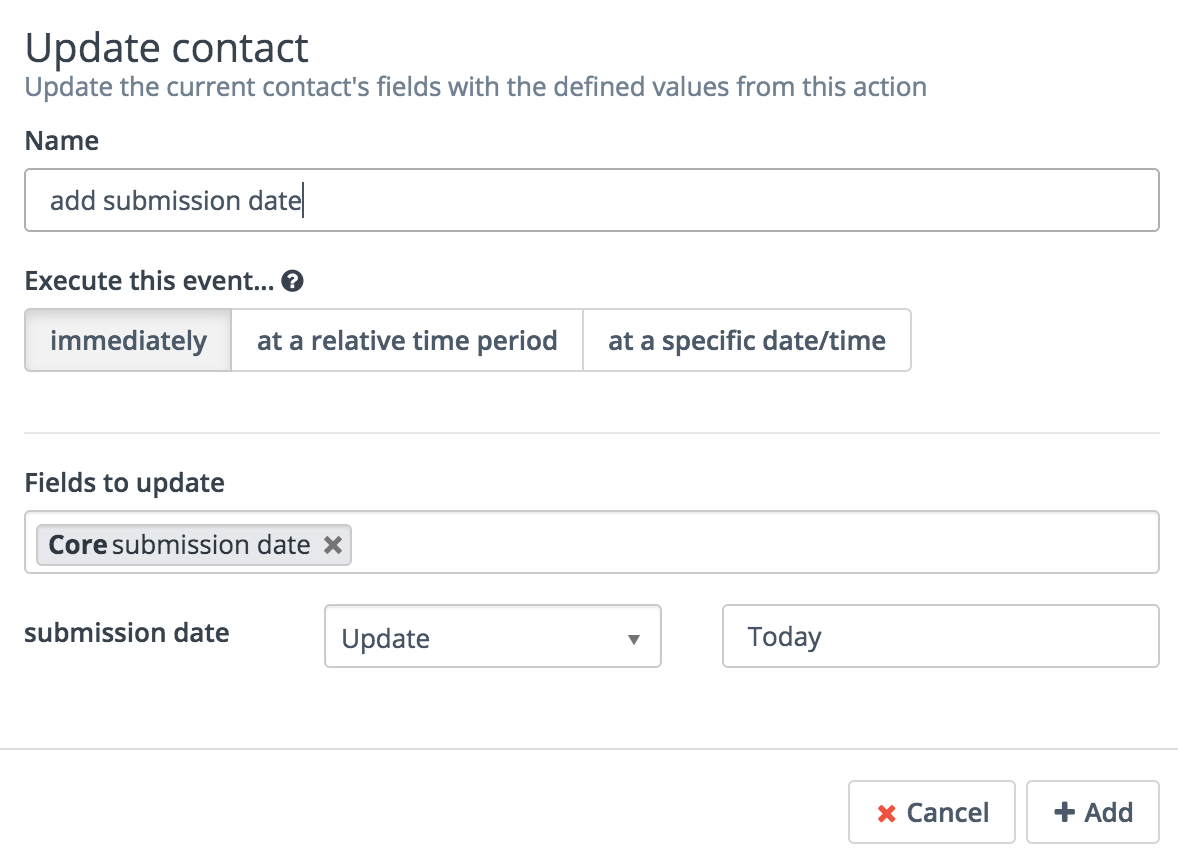 And add a "equal to" today filter
With this, your contacts will enter the campaign and you will save the date of the day in this custom field for later use.