For Marketing Automation, it's important to keep an active, up-to-date contact base.
A good way to do that is to manage inactives and "Do not contact" contacts.
But you will sometimes want to delete some contacts in your instance (to be sure they are not reachable anymore or for legal reason.)
You can delete a contact manually directly from the contact sheet or the contact list.
But to delete a Large amount of contacts, using a simple campaign is far more effective.
Setup the delete campaign :
The first step is to create a segment with the contact you wish to delete. It can be a static segment (where you add contacts to delete from another campaign for example).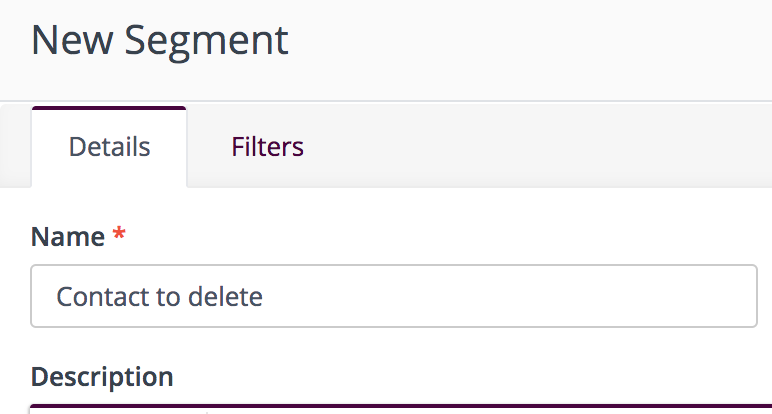 Or it can be a dynamic segment filtering unsubscribed contacts.
WARNING : Be careful and check that all contacts in the segment starting the delete campaign are those you want to delete. Deleting contacts is a DEFINITIVE solution with no backup possible.


Once the segment is ready :
Create a new campaign starting by the segment.
Add the action "Delete the contact"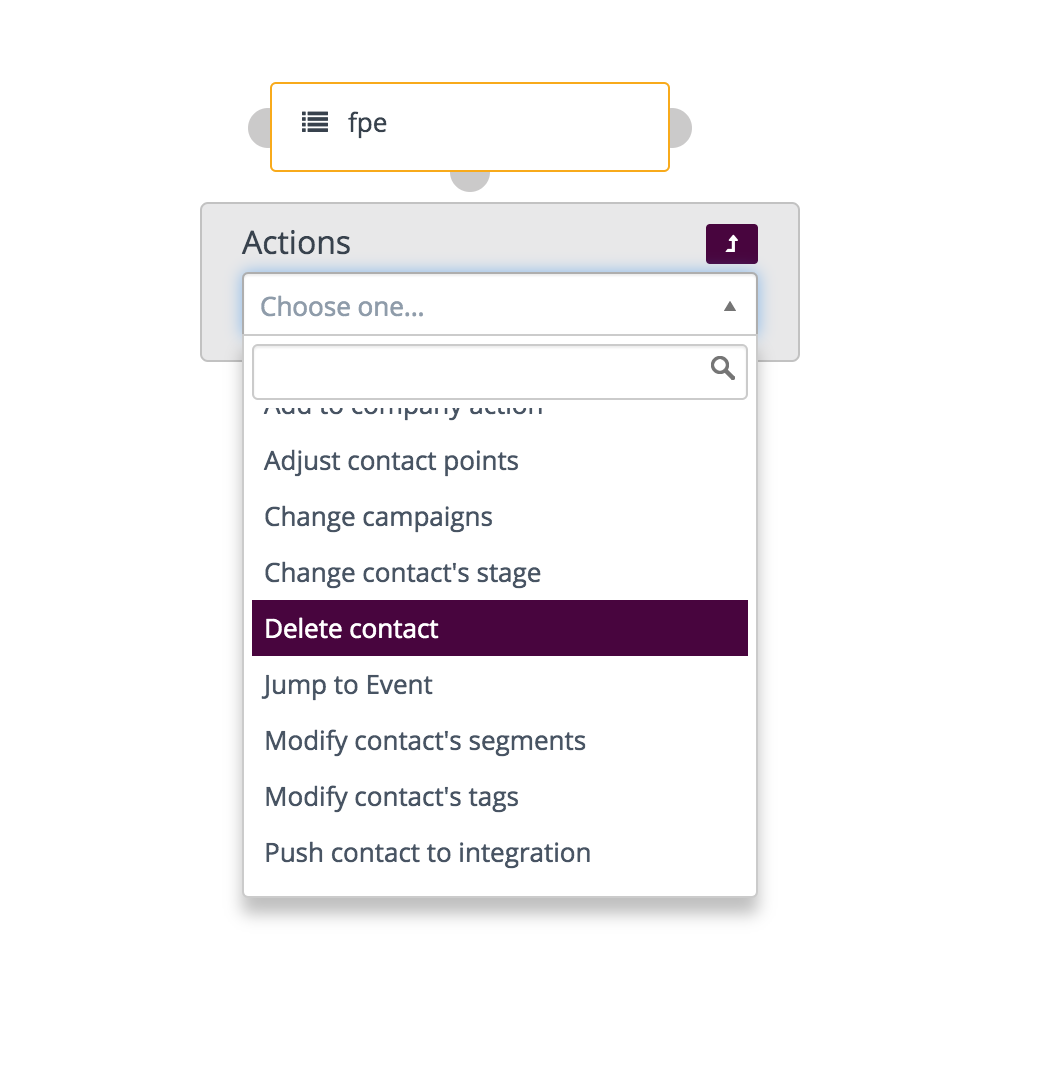 Validate your campaign and let it start
Once the campaign is completed, your contacts have been deleted.
WARNING : Once the campaign is completed, don't forget to unpublish it. If let her active, new contacts that enter the campaign origin segment will be deleted. Unpublish the campaign let you keep control on whitch contacts you delete.