If you use the tracking script on your website, bots can "spam" visits on it, it creates multiple useless anonymous contacts on your instance.
To avoid this you can block tracking on selected Ip addresses on Webmecanik Automation.
Go in the configuration panel via the gear button in the top right corner.
Here, stay in the system configuration and scroll down to the miscellaneous settings.
Here you will find the "List of Ips to not track contacts with" field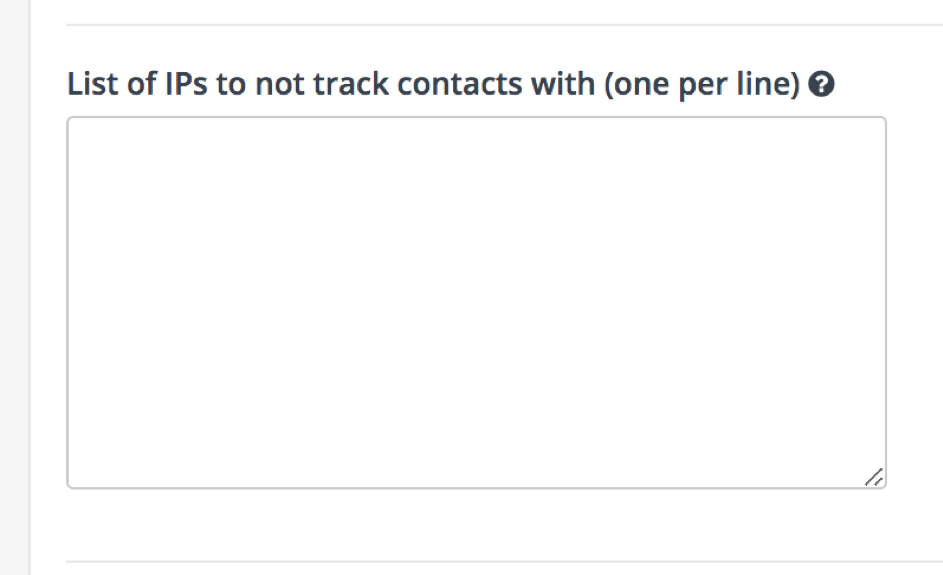 Enter here the addresses you wish to no track anymore.
IMPORTANT : With anonymisation of IP addresses (default settings on our Webmecanik Automation instances to comply with GDPR)you can't block a single IP.
Anonymous IP are like that : 94.123.4.***. So the software can't differenciate between 94.123.4.1 and 94.123.4.2.
So you have to block all the range of addresses using single "*" like : 94.123.4.* .
This will block all IPs from 94.123.4.0 to 94.123.4.255.