Webmecanik Automation allows you to upload assets that can be downloaded by your contacts. After submitting a form, an asset can be downloaded or sent by email.
An option is available to automatically download (with forms) the last asset that have been uploaded in the instance. For this, you need the use categories. More informations about categories in this article.
You will gain time because you won't need to update your forms, you will only need too upload the new asset and form will automatically be updated.
Once connected to your Webmecanik Automation instance, go on the "Components" section then "Assets".
Create or edit an asset.
In the "Categorty" field, choose a category for this asset.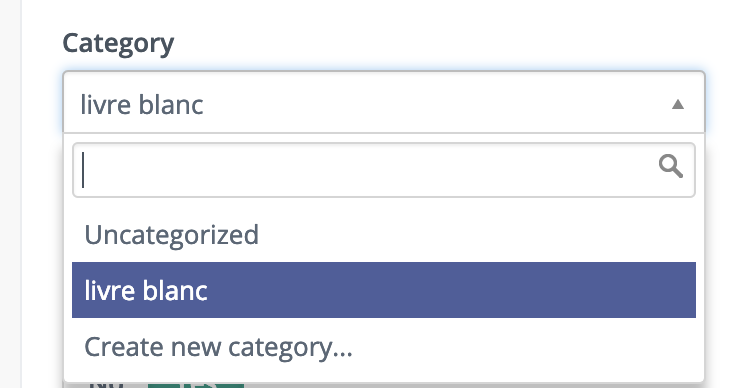 Then, still in the "Components" section, go on the "Forms" and create or edit a form then go on the "Actions" tab.
Add action "Download an asset".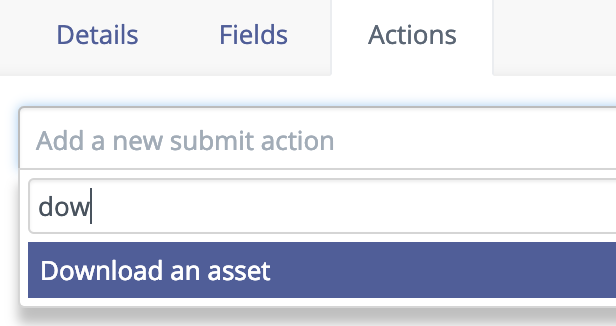 The field "Asset" is used to choose the asset that will be downloaded after submitting the form. In this case, you need to choose "Use the latest asset from the category".
In the field "Use the latest asset from the category", you will find all your categories so you need to choose the one that you want.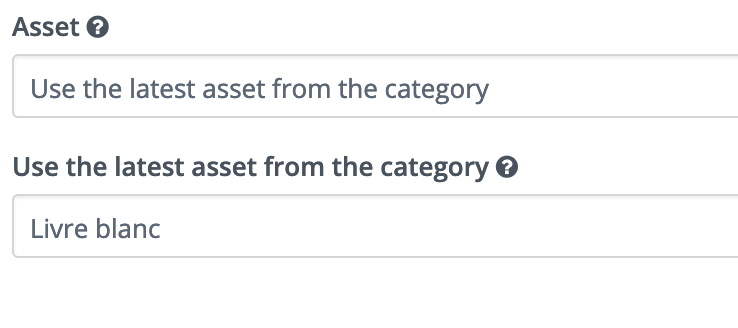 In this example, contact that submit this form will download the last asset uploaded in the instance assigned to the category "Livre blanc".