With Webmecanik Automation, you can use A/B testing on your landing pages.
How to create an A/B test of a landing page ?
Connect to your Webmecanik Automation instance, go on the "Components" section then click on "Landing pages".
Once your parent page is created, go back in the page and click on "Create an A/B test".
You will land on the creation of the variant.
Create the new page and fill the mandatory fields.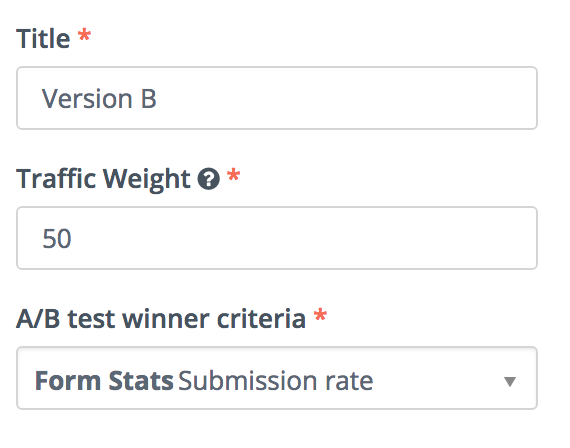 Add a title and choose a percentage for the traffic weight. That means for example if you choose 50, then 50% of contact will land on the version A (parent page) and 50% will land on the version B.
Choose an A/B test winner criteria between the firm submission rate, download rate, lowest bounce rate or longest dwell time.
Once you have done creating the landing page, just click on save and close.
When you are on a page sheet, you will find the statistics of page visits.
The "Variants" tab show on which page you are (with the "current" badge), it also shows what are the parent page and what page have won the A/B test.

A icon is situated next to the landing page name in the landing pages list to easily identify what landing pages have A/B test.

Once the variants are all created, you will see that parent page as well as variant(s) have all the same URL.
That means thought this same URL, contacts will land on the parent page or variants according to traffic weight percentage.