With Webmecanik Automation, you can perform A/B testing on your landing pages. Contacts can land on the parent page or its variants via the same URL.
How to create an A/B test of a landing page ?
Create a landing page in your Automation instance.
On the top right chevron, click on Add A/B test.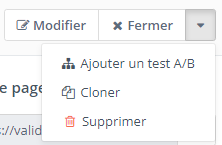 Determine your title, your traffic volume and your winning criteria.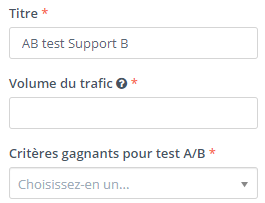 Note: the traffic volume is the percentage of users that will be sent to your variant.
Don't forget to publish your variant to be able to use your new A/B test.

Once you have set up your variant, all you have to do is Save and close, and the test can start! 🚀