With Webmecanik Automation, you can follow the lifecycle of your contacts. This is what we call "Stages". For example, you can have different stages such as Cold Prospect, Hot Prospect, Customer etc. It depends on what you want to set up.
Stages use "Weight", this is a way to balance your contact's stages. When moving contacts from stage to stage, this will make sure a contact doesn't go back to previous stages.
Creation of stages
Connect to your Webmecanik Automation instance and go on "Stages" section.
Click on "New" and start creating your stages.
Give a name to the stage (Example: Cold prospect).
You will see a "Weight" field. This allow to add an order to stages. As said previously, contacts cannot go back to a lower stage. Start by 1 then 2, 3 etc.
Once all your stages are created, let's see how to use it.
Using stages
Through campaigns
You can move your contacts from stage to stage using campaigns.
In the campaign builder, add action "Change contact's stage".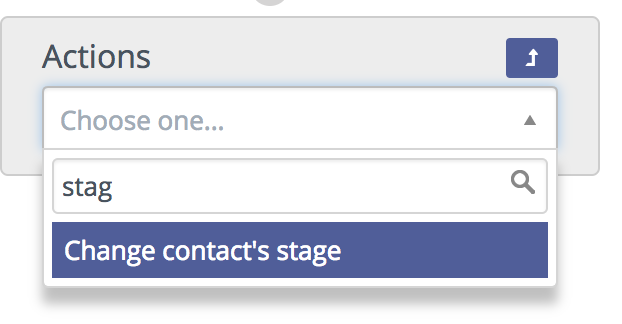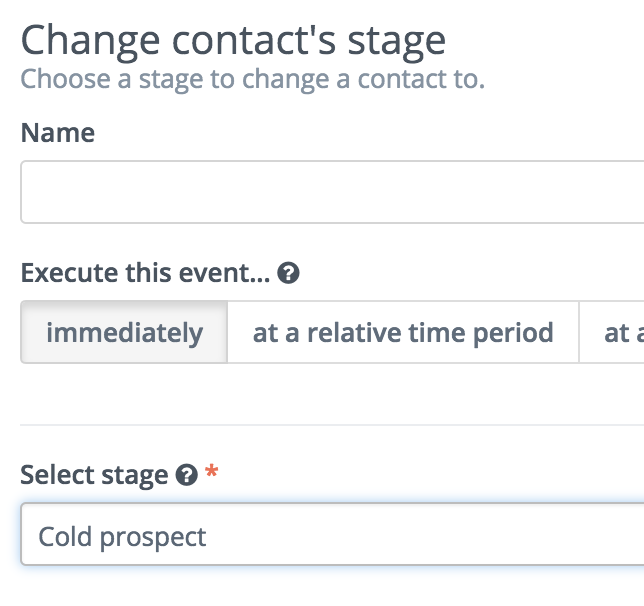 So if a contact is at a certain stage, he could not go back to a lower stage. Action won't be triggered for him.
In segments
Stages can be used as filters into segments.
Edit a segment, go on the filter tab and add "Stages" as a filter then choose the stage.