Webmecanik Automation allows you to create marketing automation campaigns. Once contacts started a campaign, they usually cannot restart the campaign.
However, a new option make this possible.
How to make a contact restart a campaign ?
Connect to your Webmecanik Automation instance and go on the "Campaigns" section.
Create or edit a campaign.
Click on "YES" to allow contacts to restart the campaign.

Create your scenario.
At the step where you want to make contacts restart the campaign, add the action "Change campaigns" and fill the field "Add contact to" with the value "This campaign (restart the campaign)".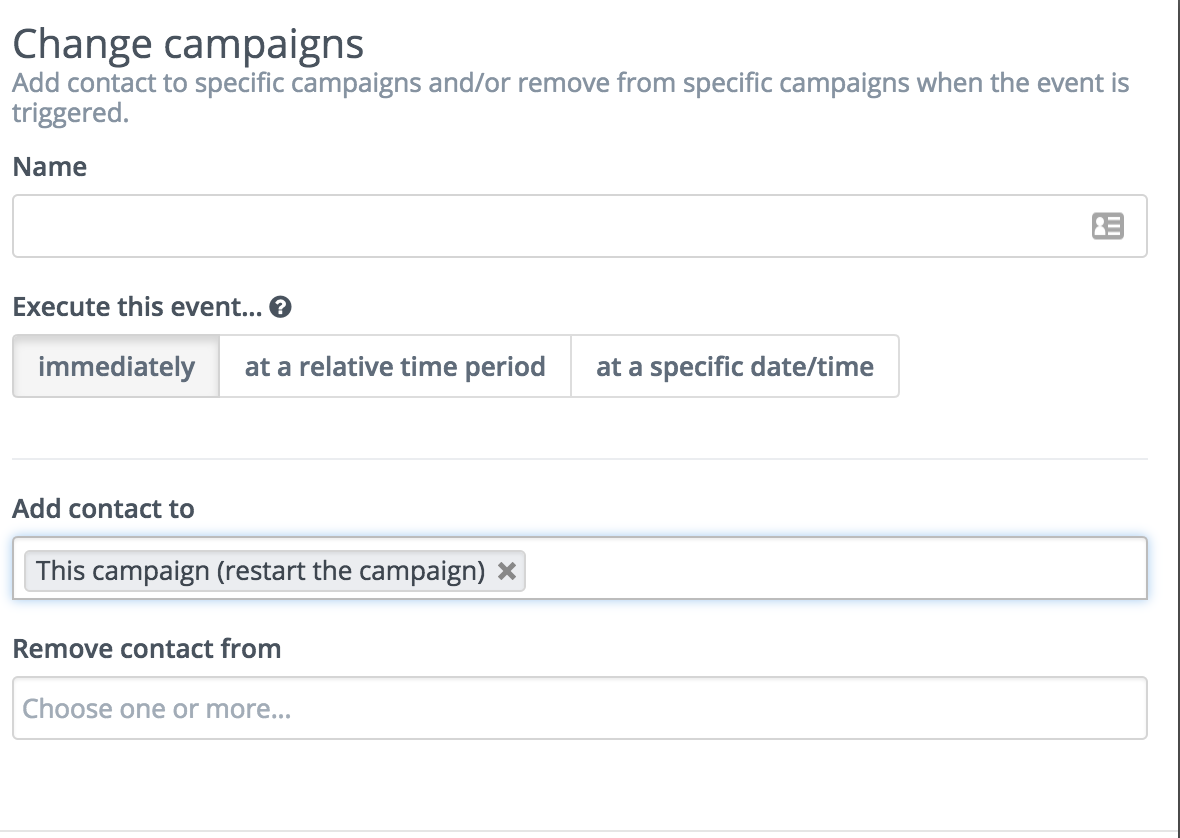 As soon as contact will get to the action to restart the campaign, they will go back at the beginning of the campaign.
This action could be useful, for example, for abandoned cart campaigns.
WARNING : Do not use "Jump to event" campaign action to restart or loop a campaign, this action is used to move a contact from one branch to another, not to push back a contact on top of a branch. If this action is use to loop a campaign, you will encounter errors.