With Webmecanik Automation, you can send marketing messages. They are useful if you want to take into account the preferred channel of your contacts (emails, text messages, tweets and/or mobile notifications).
These marketing messages are sent through campaigns. Campaigns will determine what is the preferred channel of contacts to send the right message. If they have not specified their preferences, then Email is the default.
To see contact's preferences, go in a contact sheet, click on the down triangle then on "Preferences".
How to create marketing messages ?
Connect to your Webmecanik Automation account and go on the "Channels" section then click on "Marketing messages".

Create a new marketing message.
There 4 options:

Email: default channel,
Text message: Twilio plugin has to be enabled,
Tweet: Twitter plugin has to be enabled,
Mobile notification : One Signal has to be enabled.
You may not see all of this if all plugins are not enabled.
Choose channel by clicking on YES to enable it.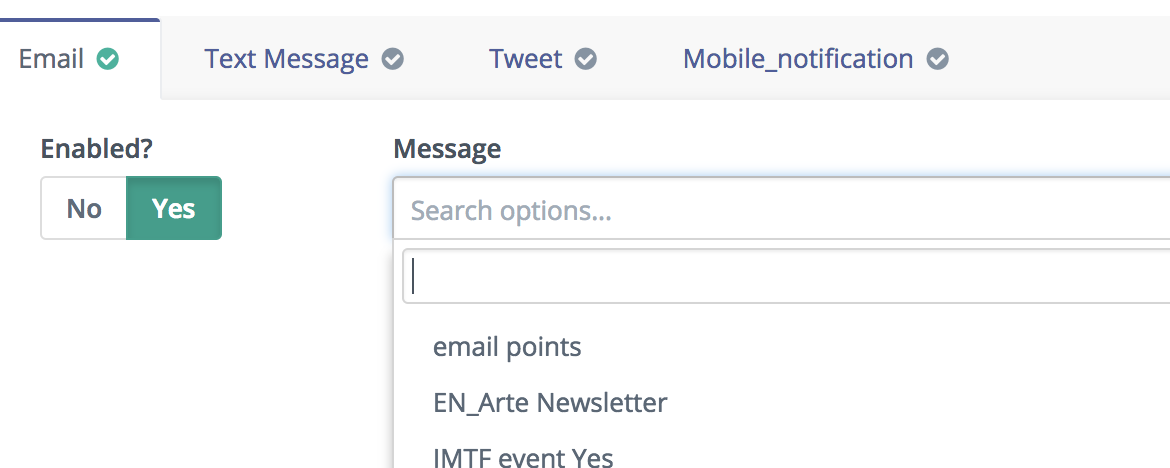 Once you have created the marketing message, you can use it in campaigns.
In the campaign builder, add the "Send marketing messages" action.
If contacts have not specified their preferences, they will receive an email (as it is the default channel).
If text message is the preferred channel (if Twilio is enabled), then he will receive a text message (if you set it up in the marketing message).
If you set frequency rules (or if contacts have set their own frequency rules through the preference center) and the limit has been reach for each channel, then they will receive a Tweet or web notification if you set it up in the marketing message.