Webmecanik Automation can be connected to many application through Zapier. In this article, we will see how to set the synchronisation between Webmecanik Automation and Eventbrite with Zapier. Then we will see how to identify contacts that come from this synchronization.
Requirements: an Eventbrite account and a Zapier account.
Connectez-vous à votre compte Zapier puis cliquez sur "Make a zap".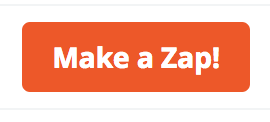 First step consists to choose the Eventbrite app within available apps.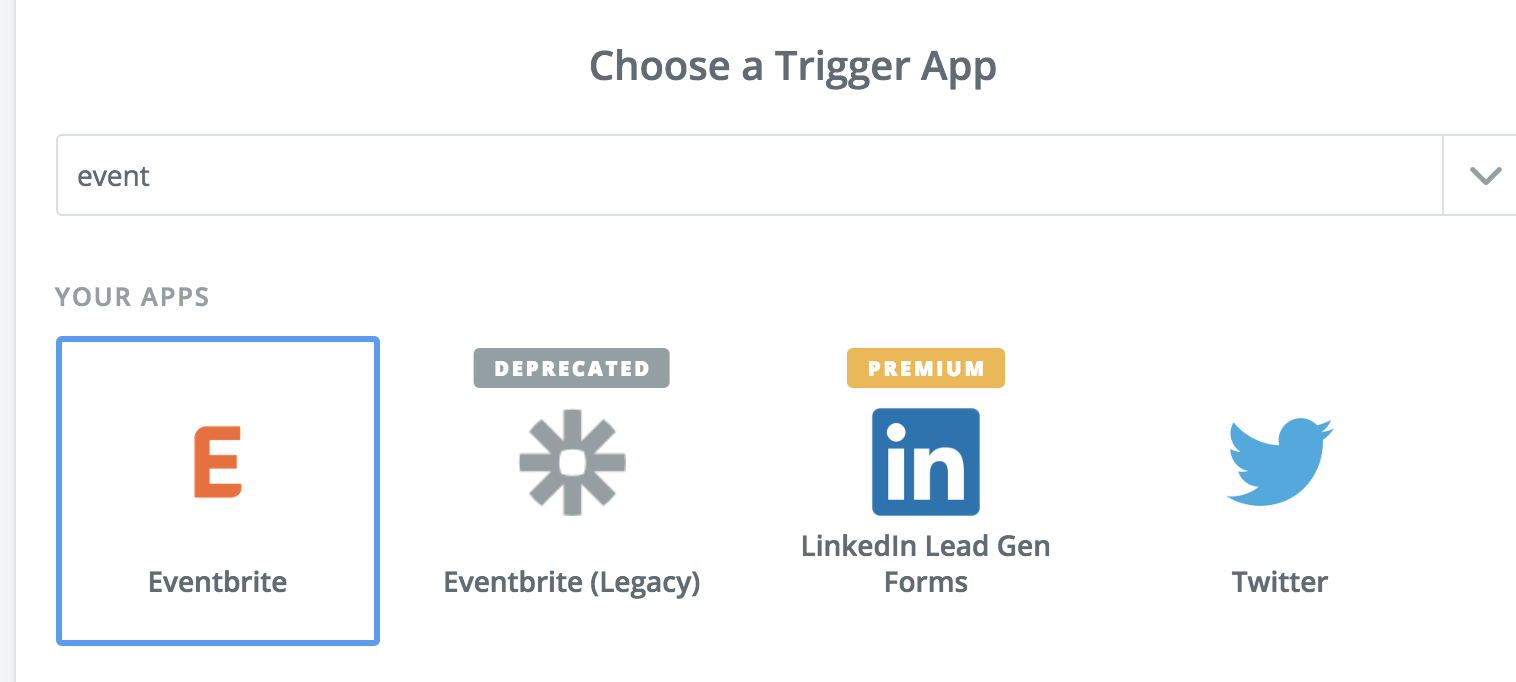 After choosing it, you need to choose the trigger. This will allow to send contacts to Webmecanik Automation. There are 3 different triggers.
Once the trigger chosen, click on continue. It will ask you to connect to your Eventbrite account through Zapier.
When it is done, choose the organization (it is you) and the status of the event (all event or one in particular). Then continue.
You will need to create a test contact in Eventbrite. Once it is done, click on "Load in sample".
Eventbrite app is now connected to Zapier.
Next step is to connect your Webmecanik Automation instance to Zapier.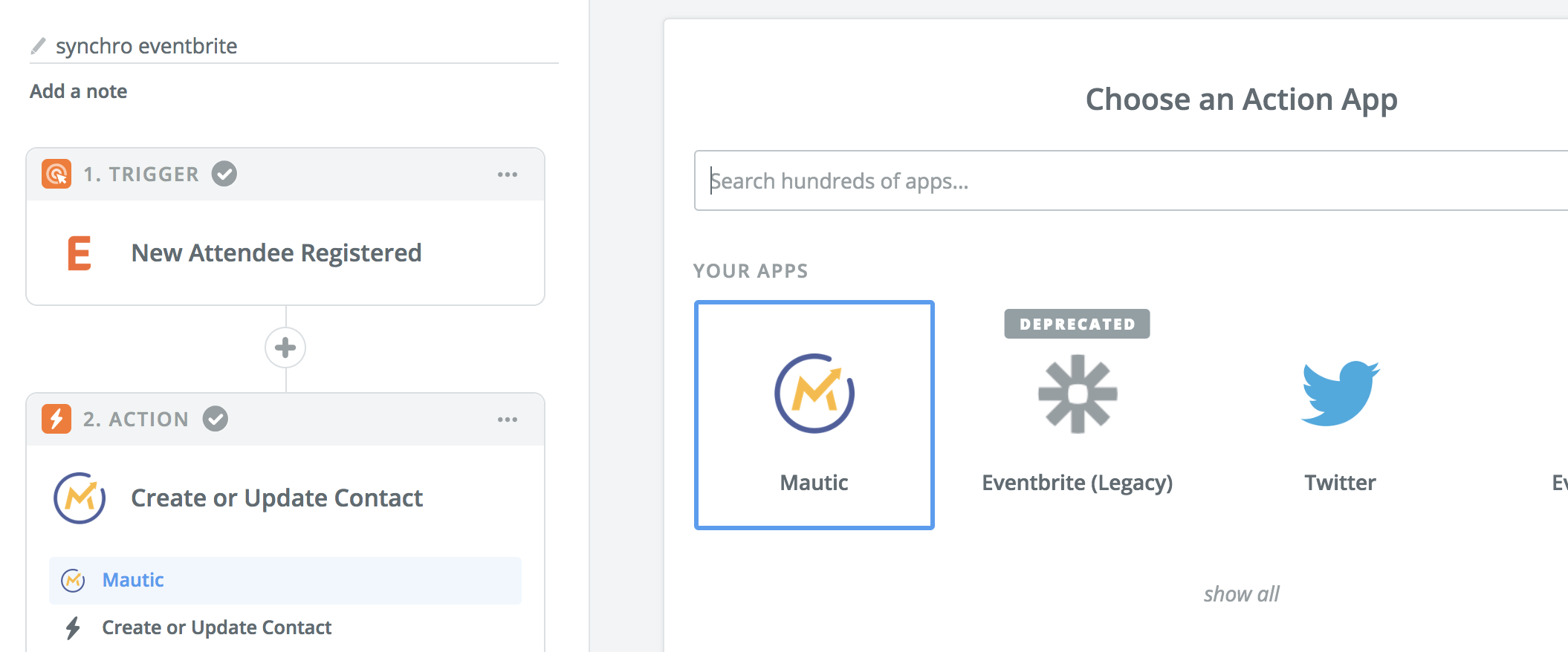 Choose the trigger. There is only one which is create or update contacts.
Then you will need to connect to you Webmecanik Automation account. In the base URL, you need to enter the URL of your Automation instance.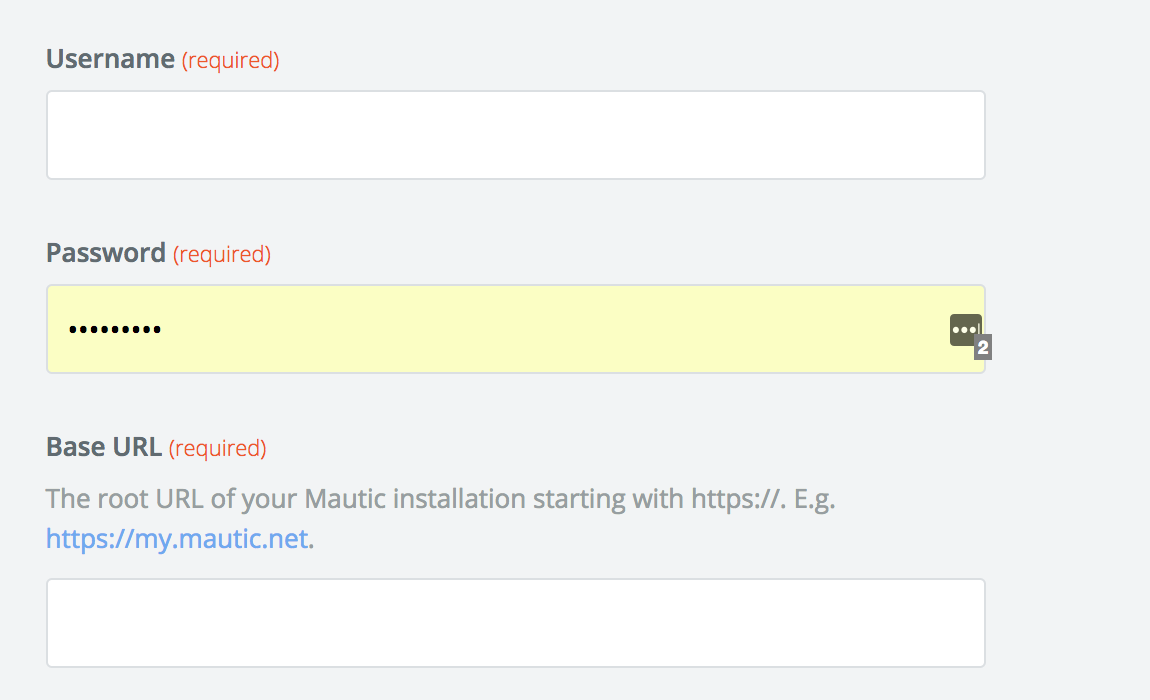 Next step is the mapping field. You need to map your custom fields from Automation to the Eventbrite fields. The one that are displayed are the one from your Automation instance.
Choose at least the email address.
In this example, we will also add a specific tag to contacts that go through this synchronization. This will allow us to easily identify these contacts within Automation. So, still in the mapping, look for the "Add tags" fields. Choose "Use a custom value (advanced)" and customize your tag. In this example, we use the tag "event2018".

Click on continue and send a test contact.

Check the contact in your instance. In case you added a tag, check that the tag has been sent.

Go back to Zapier to finish the configuration.
Name your zap and publish it by clicking on "ON".
This is it ! You can now send contacts that subscribe to your event to your Webmecanik Automation instance.
If you need to identify contacts that come from this synchronization, as we use the tag, you can create a new segment, add a new filter on the tag and choose the tag you just set.
Once the segment is created, all contacts that come from this integration will be integrated to this segment.