If you manually created two contacts in Webmecanik Automation with the same email address, you have duplicated contacts.
It is possible to merge them together.
How to merge contacts ?
Go in a contact sheet.
Click on the down triangle and click on merge.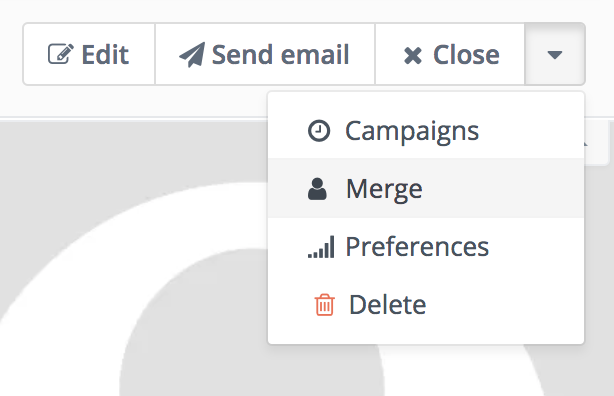 Start writing the beginning of the email address of the contact that you want to merge with to filter.

Then click on the second field to choose the contact to merge.

When 2 contacts are merged, this is always the most recent one that will take over.
If both contacts have values in the same fields, it will keep the values of the most recent contact.
If the most recent contact does not have a value in a field, but the oldest one has one, then it will keep the value of the old contacts.
Please remind that contacts are automatically merged when importing contacts or using synchronisations when the unique identifier is the same (generally the email).