Emails can be built in code mode (directly in HTML/CSS) or via a theme.
If you choose to create email via themes, this goes through a WYSIWYG editor. That means you will you drag and drop to build emails.
Themes are made of sections that contain blocs. It is possible to duplicate these sections and blocs.
First of all, create or edit an email (channel > emails).
Choose a theme (not code mode) then go on the builder.
Sections can contain many blocs. To duplicate a section, click on the edge of the screen. Be aware that each theme is different.
Example for this theme:
To duplicate this section, click on the "duplicate" symbol.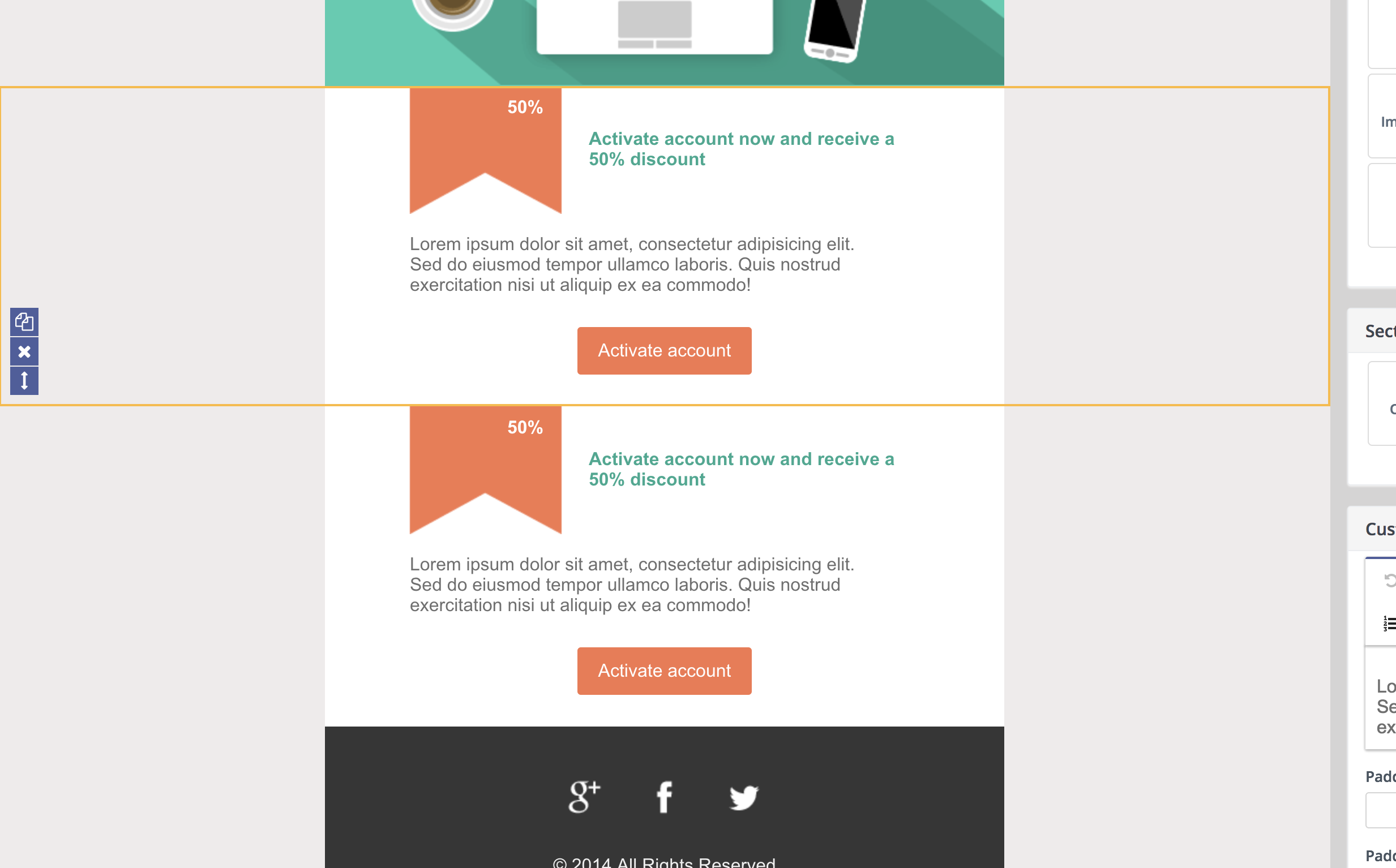 When you duplicate a section, every blocs inside the section will be duplicated.
If you want to duplicate only a bloc inside a section, move the mouse on the bloc to make it appear in blue, then click on the "Duplicate" symbol.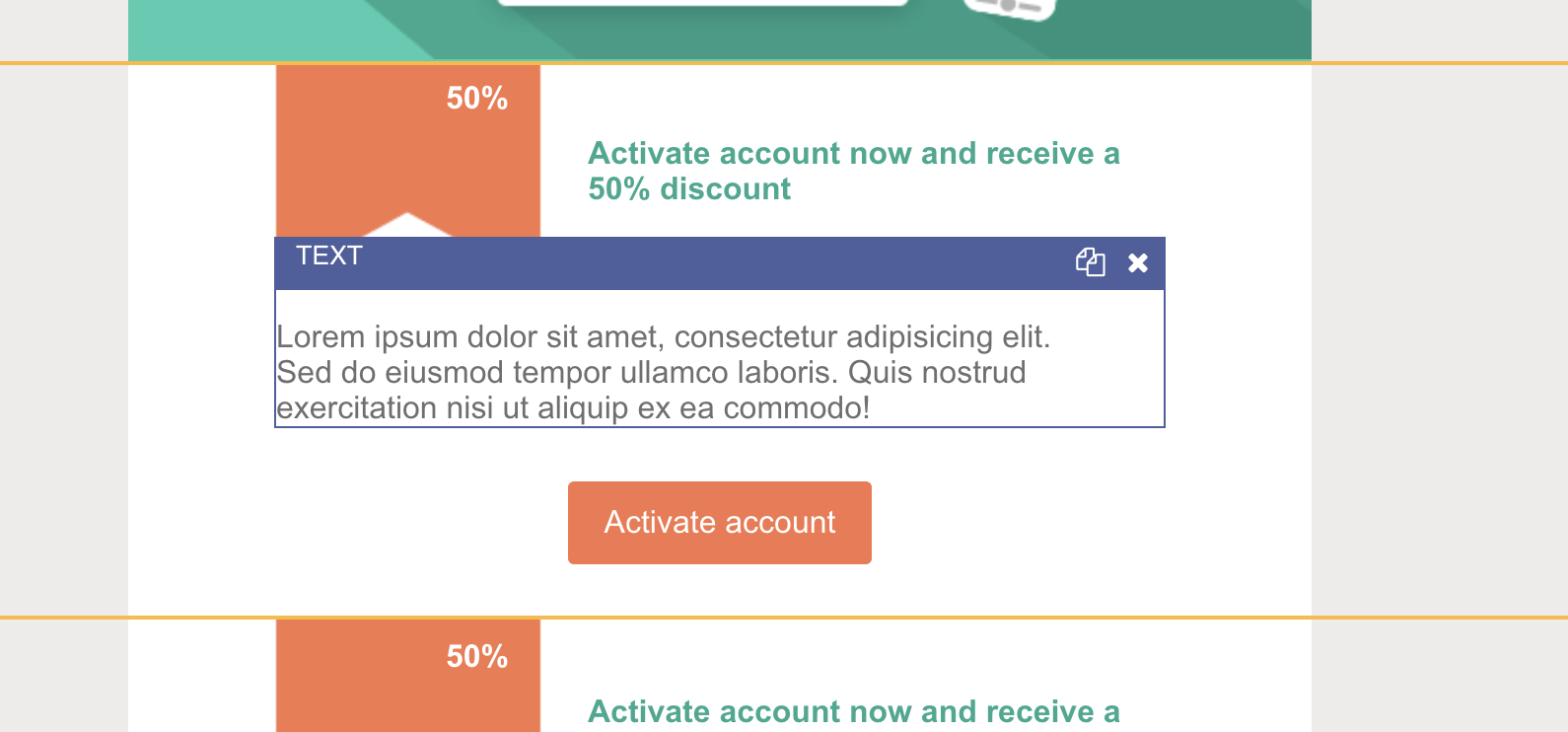 Then the bloc is duplicated inside the section.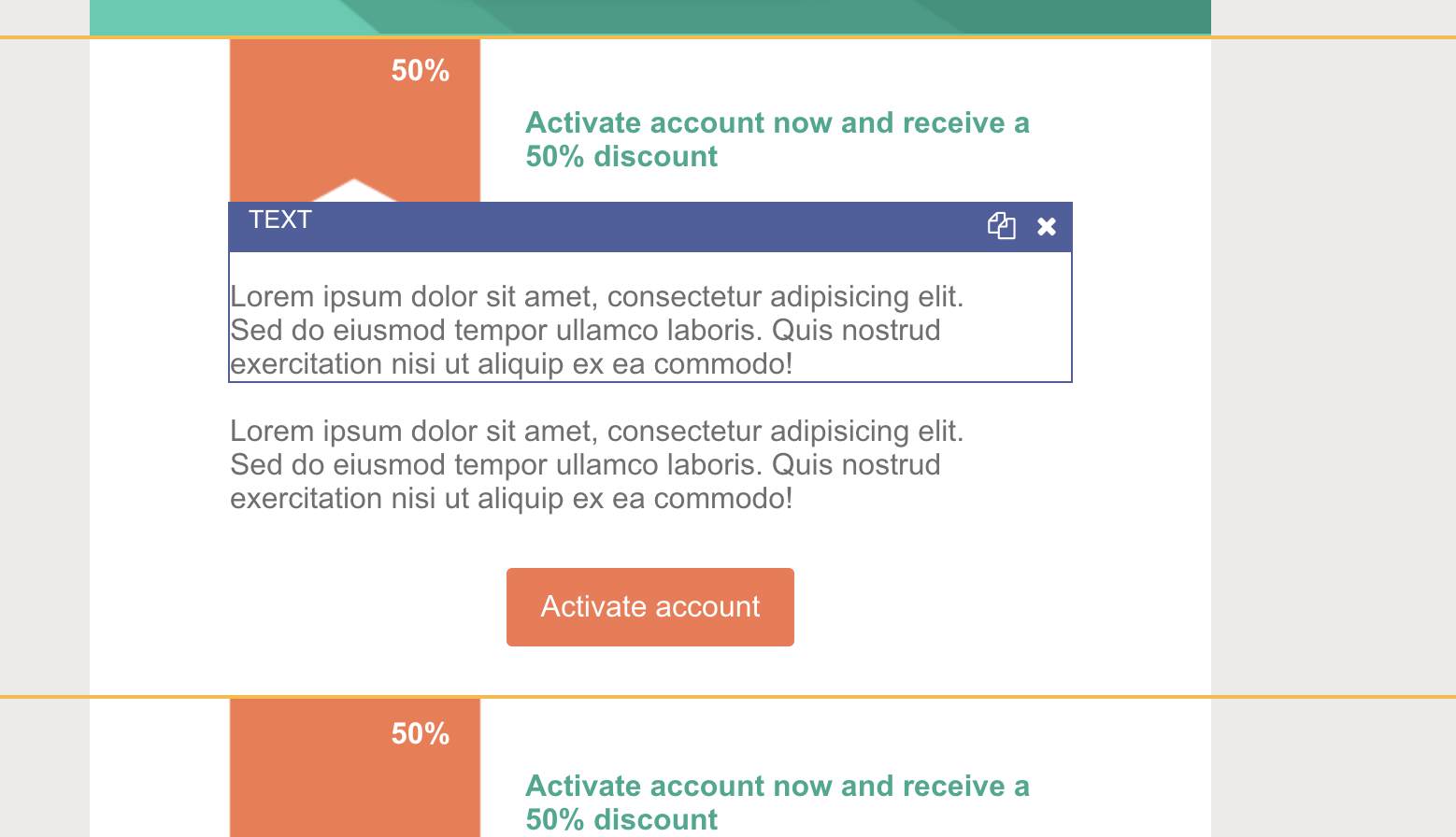 You can of course move blocs that you duplicated.
It is also possible to duplicate blocs that you dragged and dropped.