Captchas allow to identify contacts vs robots.
The objective is to ask an easy question that everybody can anwser. Robot will answer to this question just by filling the form without the right anwser. If the wrong anwser is submitted, either it can block the form submission or it can simulate it. But results won't be sent to automation.
Another method consist to add a hidden captcha, that means if this field has been filled out, it can only be by robots because contacts could not see it.
How to add a Captcha with a question/answer ?
Create or edit a form.
In the form edition, add a new Captcha field.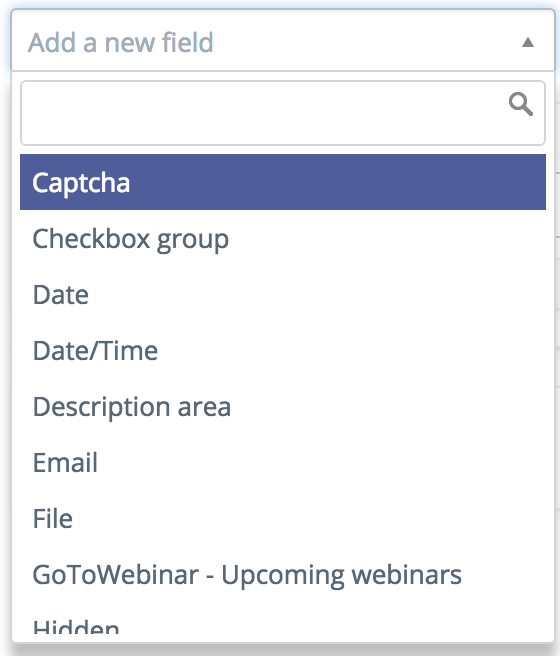 Fill the label. It will be the question that appears on the form. For example: 2+2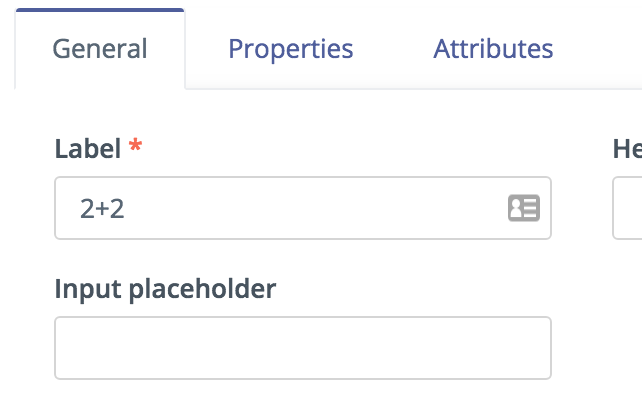 Go to the "Properties" tab and add the answer of the question.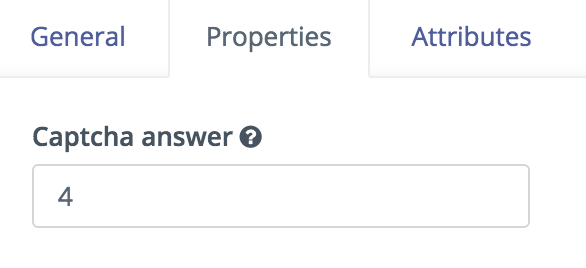 Let's see how does it work.
First submission with the right answer: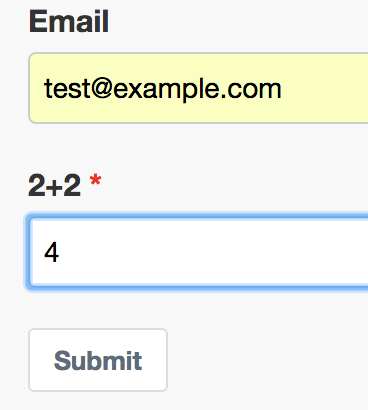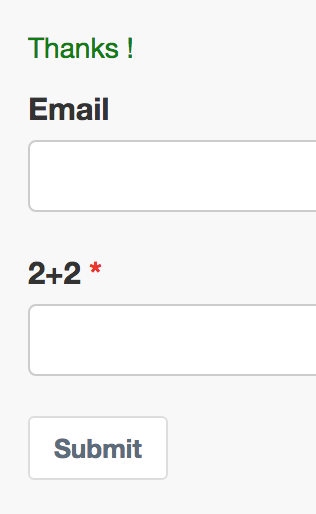 Form has been submitted.
Second submission with a false answer: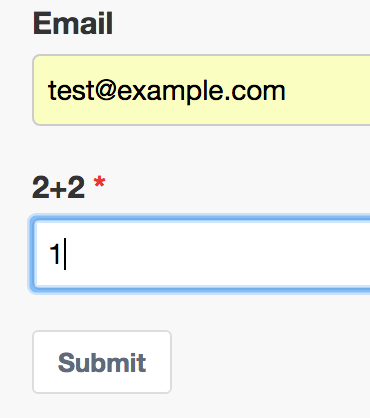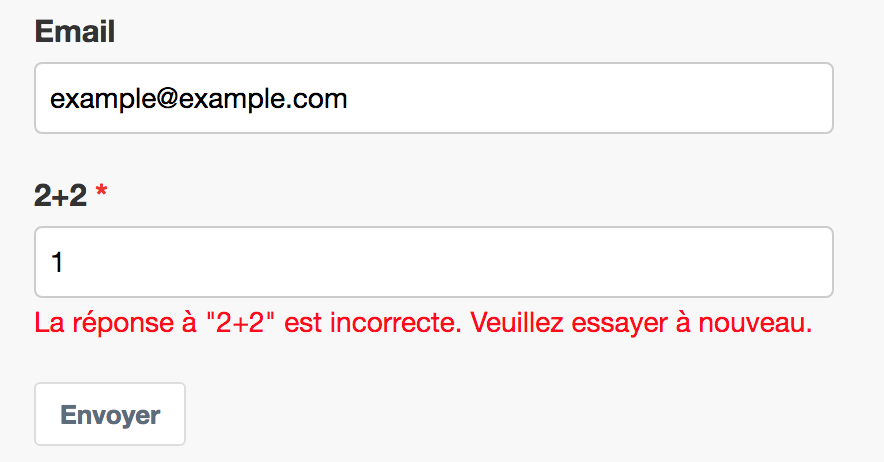 The answer was not the one filled previously in the edition of the form, so the message says : The answer is not correct, try again.
How to add a hidden Captcha field only for robots ?
After adding the captcha field, fill the label (mandatory).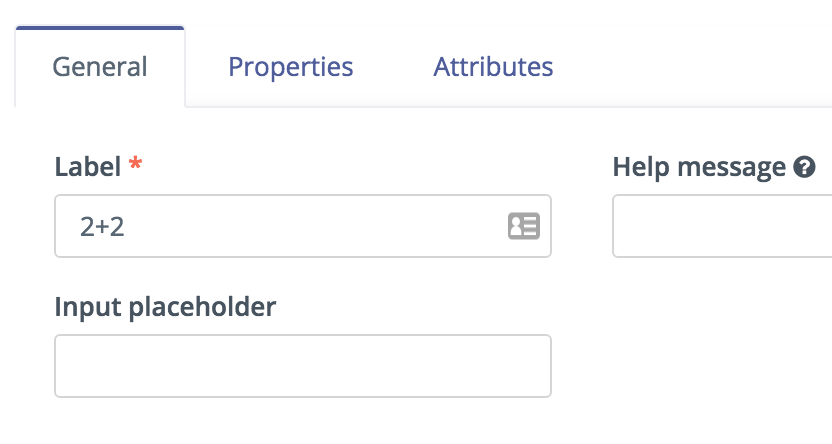 IN the "Properties" tab, let the "Captcha answer" field empty to use it as a honeypot (a trap for robots).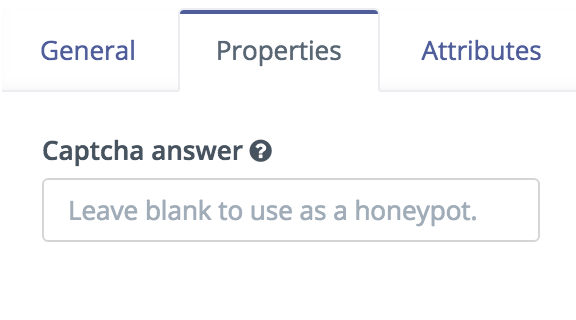 Go on the "Attributes" tab and fill the "Field container attributes" with this CSS: style="display:none;"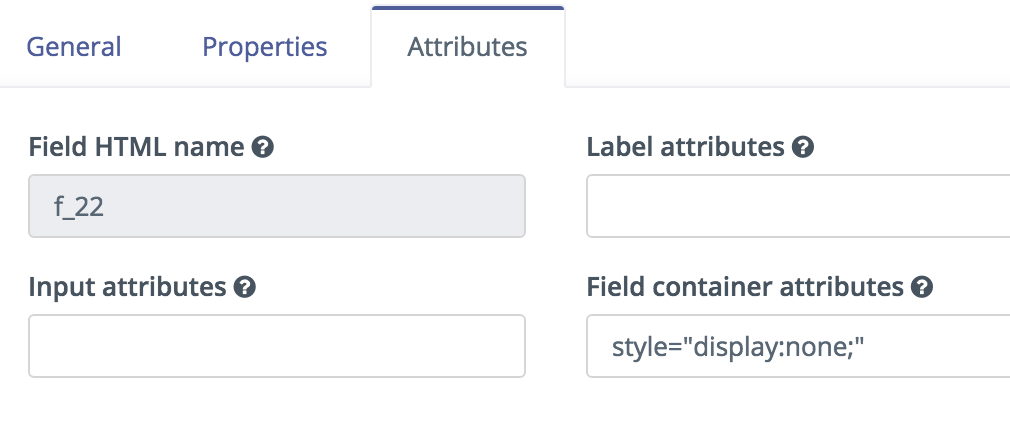 This CSS allow to hide the captcha on the form. It will not be displayed.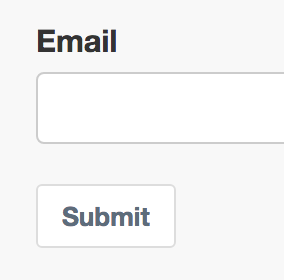 Then, if there are some answers to this field on the form results, you will know that robots filled the form because real contacts could not see this field.