This Zapier app is meant to be available in the Zapier Editor. You don't need to submit this app yourself, it will be there for you to select it in the Zapier user interface.
Available triggers
Contact Created - contains contact info and field values
Contact Updated - contains contact info and field values
Contact Points Changed - contains contact info, point value and field values
Email Opened - contains contact info and field values and info about the email
Page Hit - contains contact info and field values, info about the page hit and the page itself
Form Submitted - contains contact info and field values, info about the form and about the submission including submitted values
Available Actions
Configuration
This Zapier application uses OAuth2 authentication to access the Webmecanik Automation API. You must therefore create your API identifiers:
Go to the general configuration of Automation then in API parameter.

Click "

YES

" for "

API activated?

"

Save the changes.
Then go to the menu "API identifiers" in the left panel
Click on

"New"

at the top right to create new identifiers

Select

OAuth 2

as authorization protocol

Give a name related to the Zapier application

Enter the following call-back url https://zapier.com/dashboard/auth/oauth/return/App80678CLIAPI/
Once create find your identifiers in the list (by selecting OAuth 2)
You must use these identifiers when configuration in Zapier.
You can now create Zapier actions and triggers with Automation.
Configuration from the Zapier interface
A Zap only works in one direction. We must therefore add another by reversing the order so that the information goes back in both directions.
1) Find the application that interests you, then click on "Make a zap"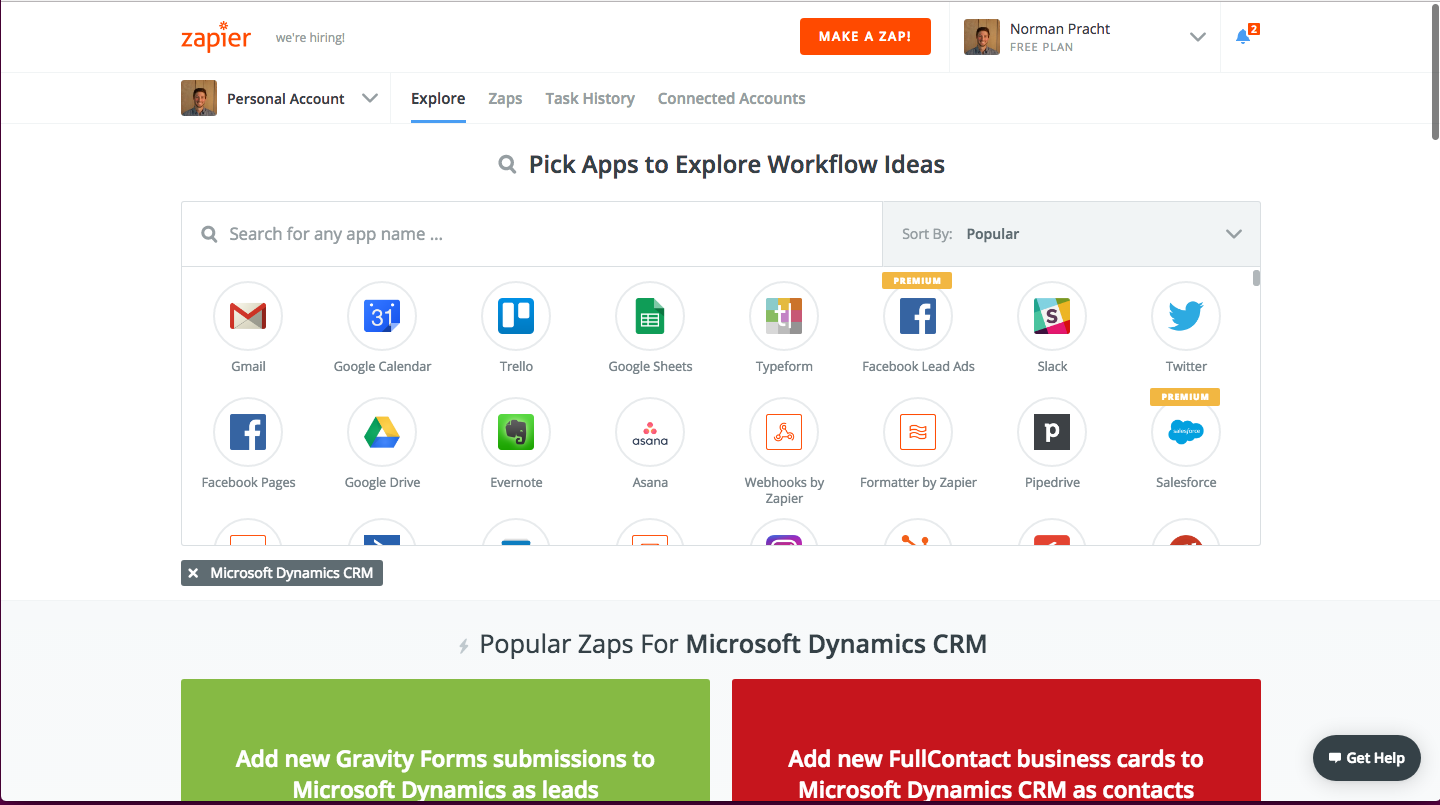 2) Choose your trigger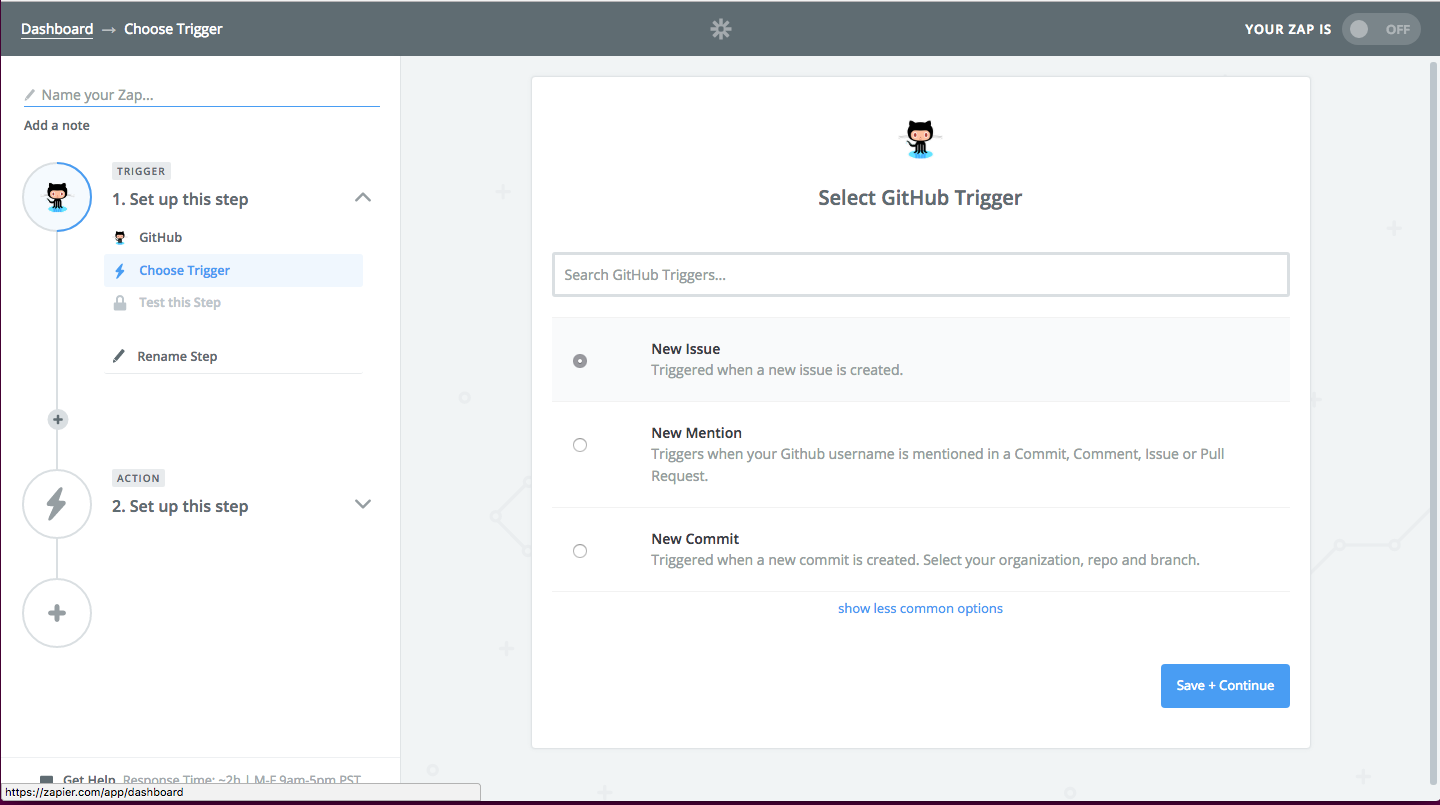 3) Connect your account by filling with your IDs and click on "Save + coninue"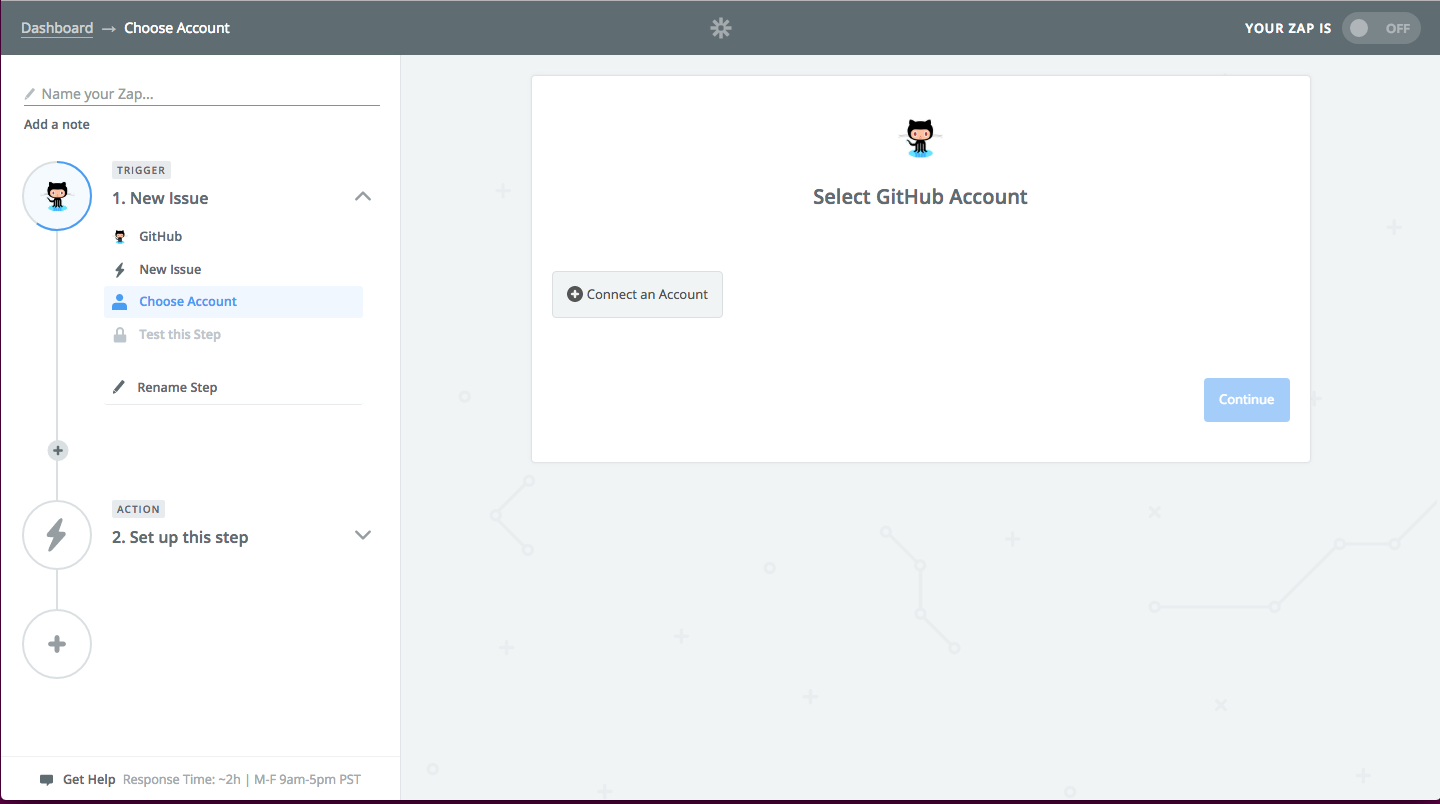 4) Choose your settings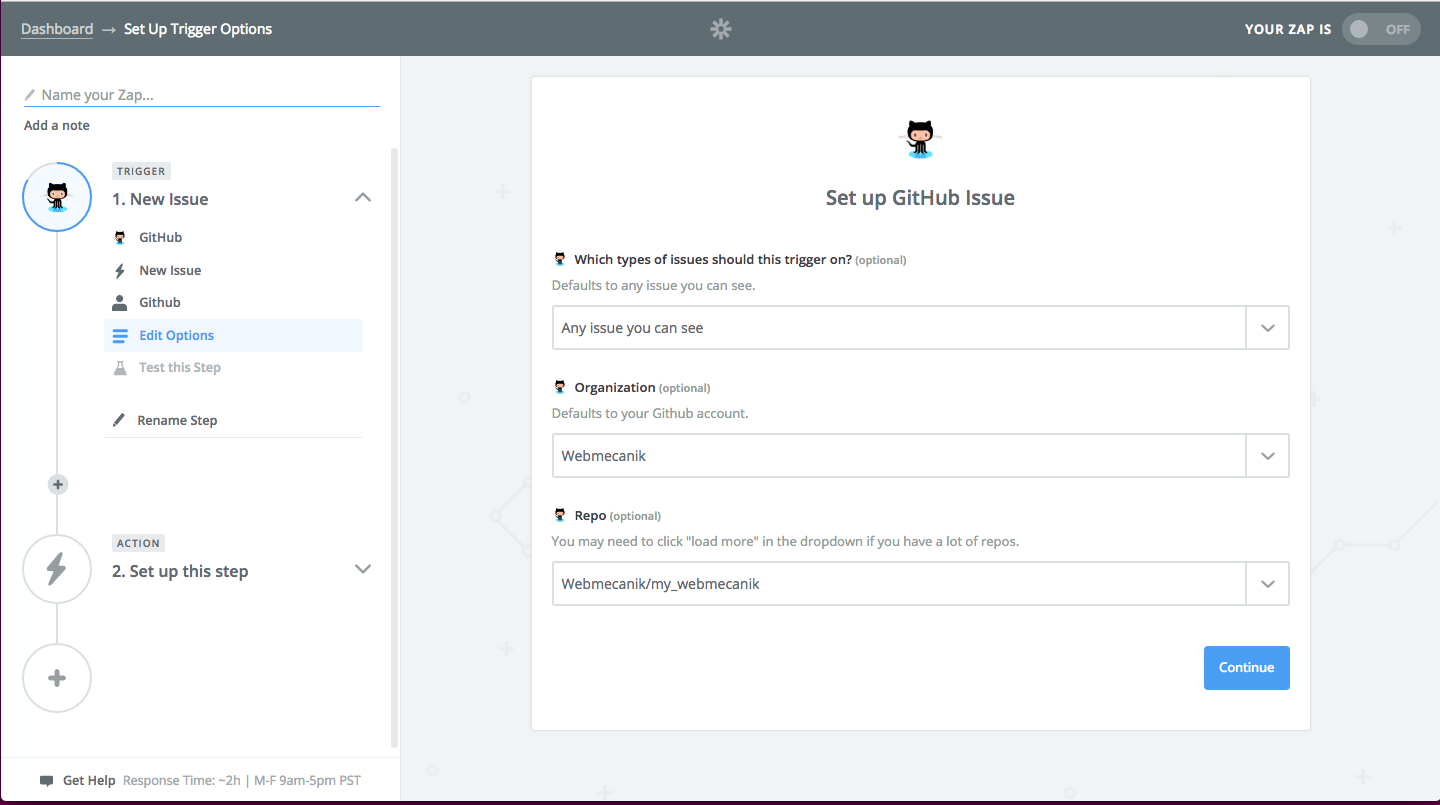 5) Connect your Automation account by choosing the newApplication Webmecanik Automation (you have received an invitation by email to access it contact support if the application does not appear)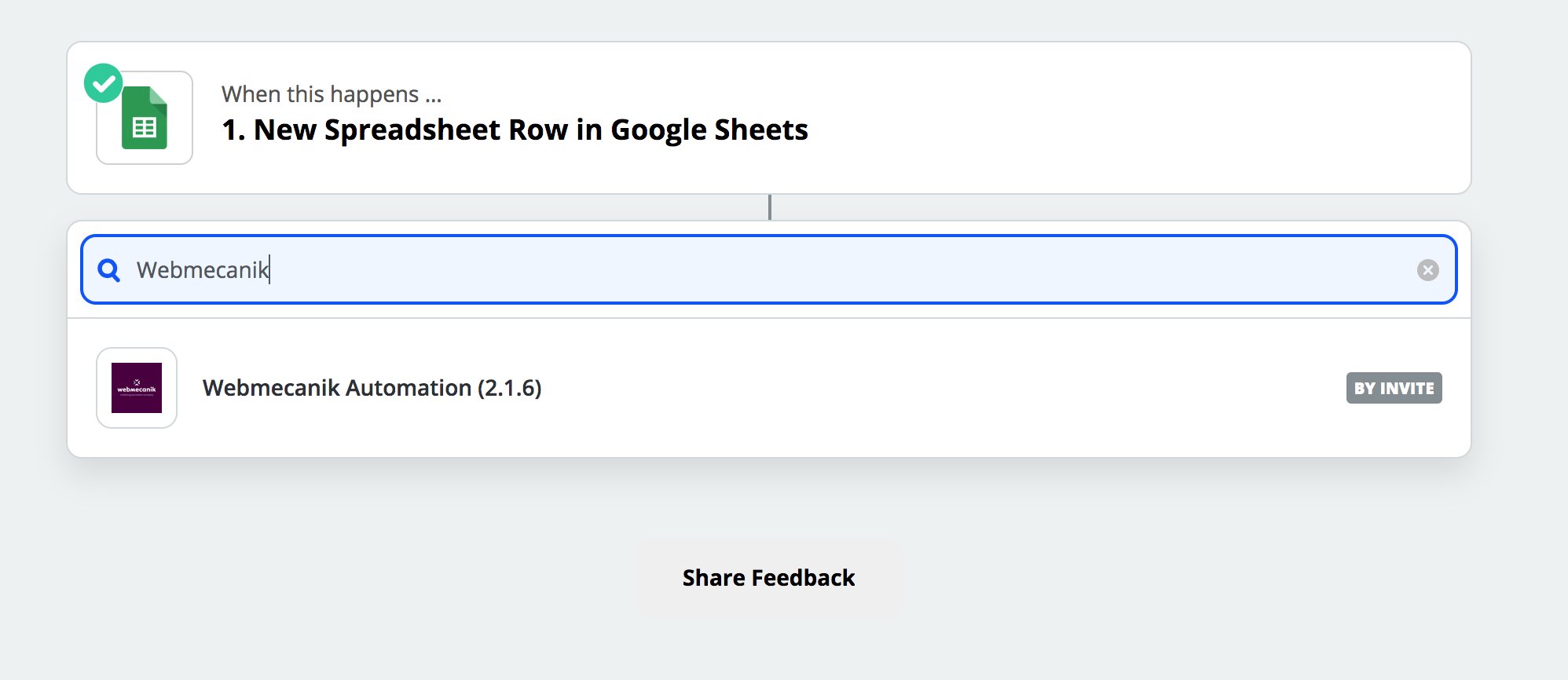 Add the application, you must then add an account.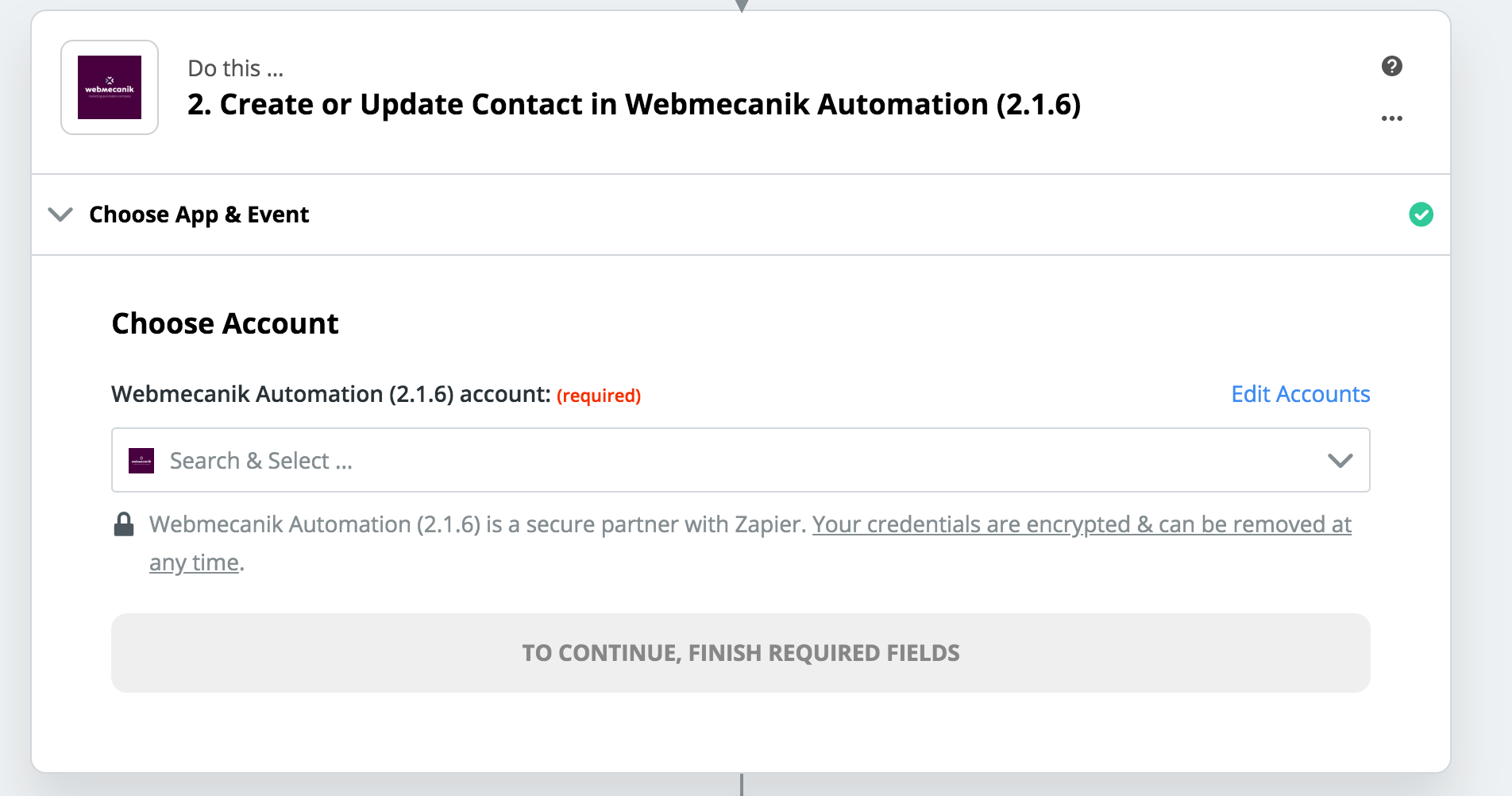 Add a new account, this opens a window in which you must enter the Client ID and Secret client created at the beginning of this article in Webmecanik.
The url is that of your instance without the / at the end.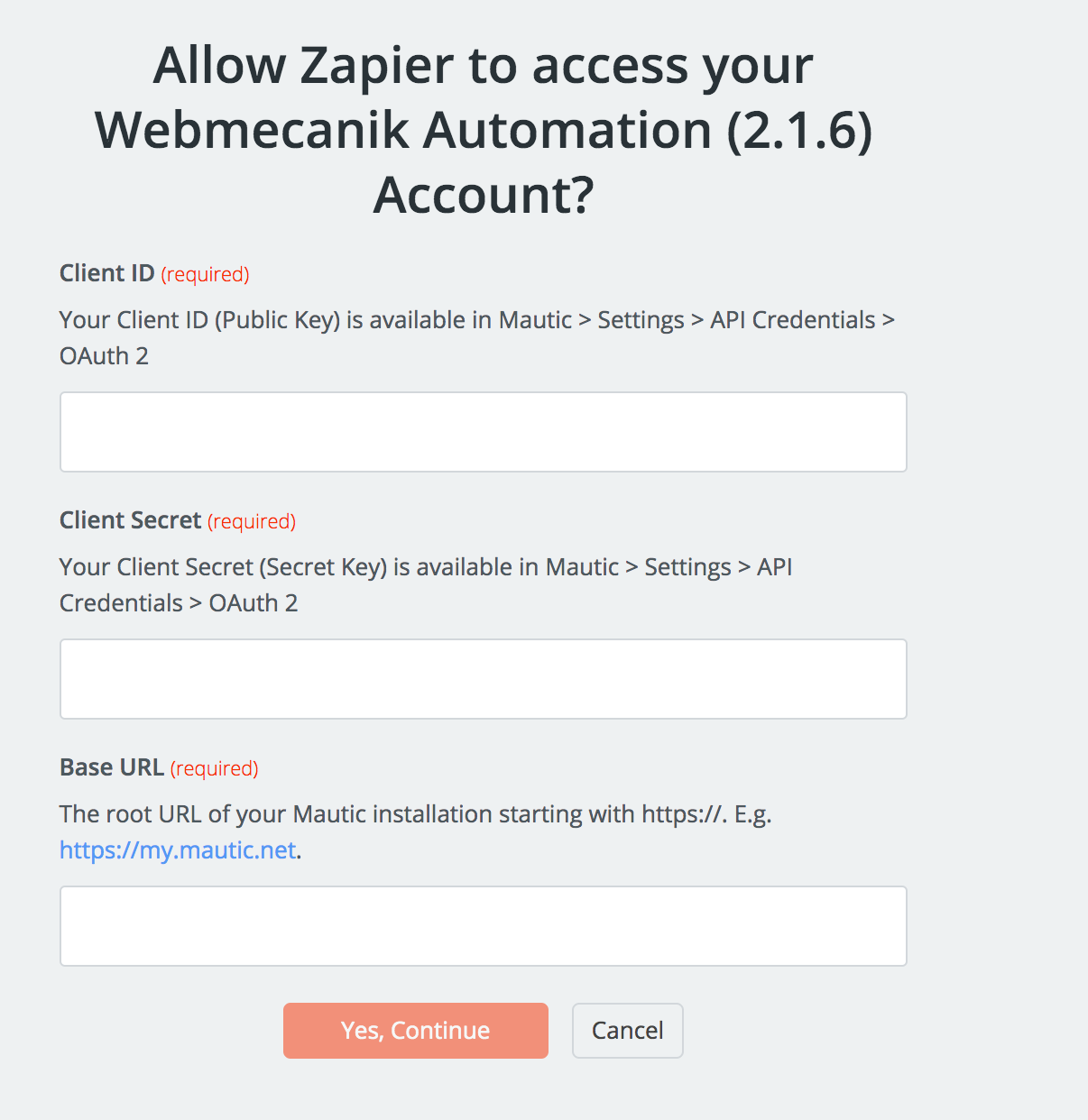 Validate and you can now map the fields
6) Map the fields. It is necessary to click on the right so that the Automation fields appear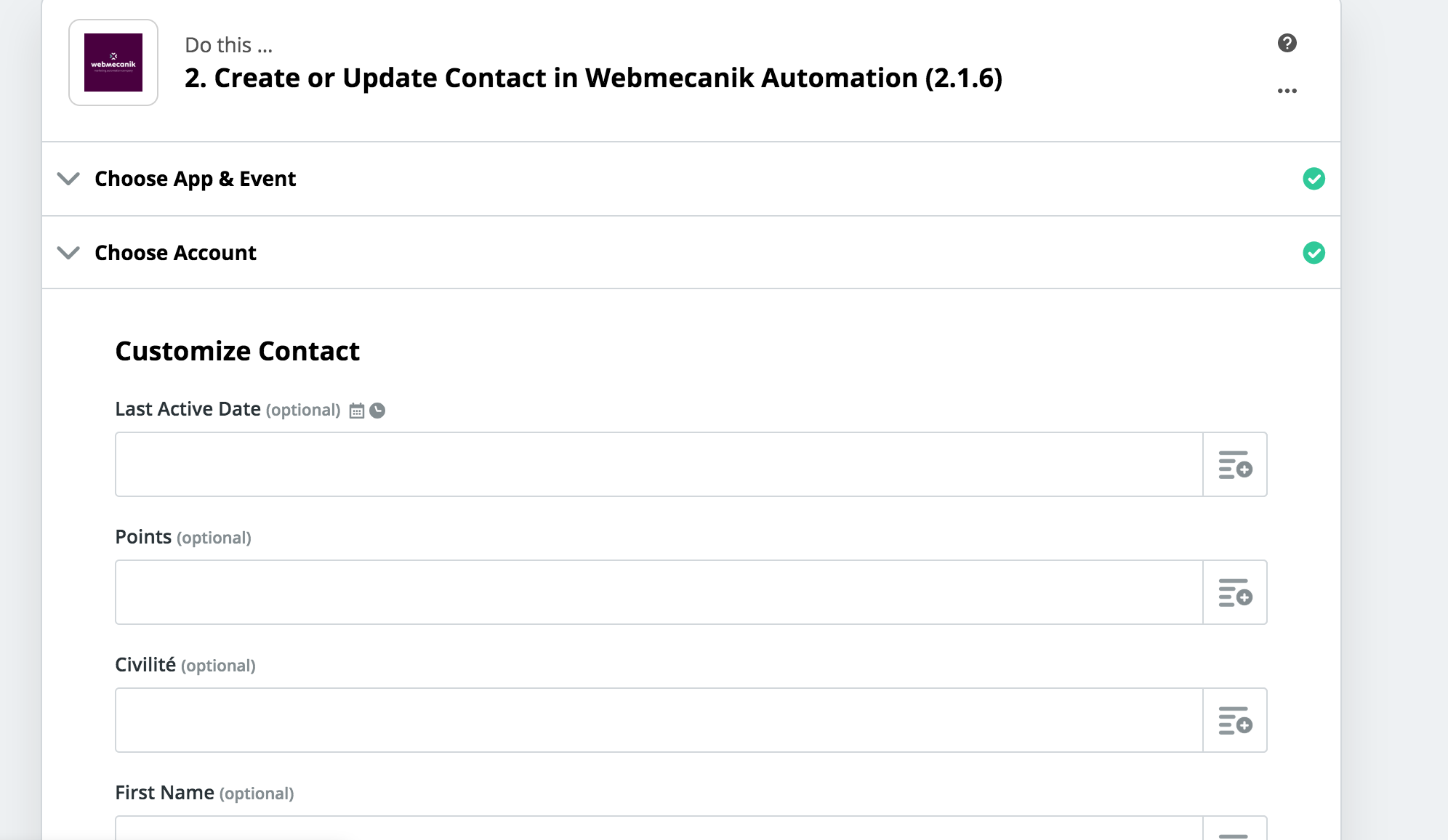 7) Once your fields mapped, click on "Test & Continue" then on "done editing"
Finally Pass your Zap on "ON" , the configuration is finished: