You can create a customized tracking link to change the way links are displayed in your emails.
When email tracking is activated on your instance (always activated by default), tracking links will automatically be added to links of email to calculate the click rate and to know who clicked on links.
We use our own sub domain to redirect contacts on your site.
It is possible to change this if you want to have a better transparency about tracking link (without making our subdomain displaying).
To make a redirection, you need to:
add a CNAME entry into your DNS zone
create the subdomain of your choice 
point it to r.mailjet.com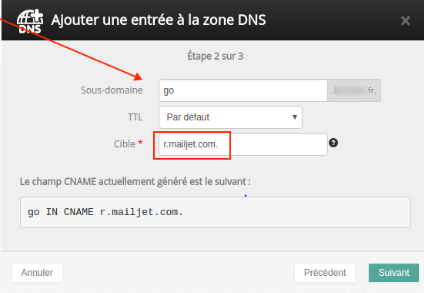 Then send a request to our support to get it activated by us.